DHA Multan Files Investment – A Golden Opportunity For Investors
by UPN
March 28, 2019
0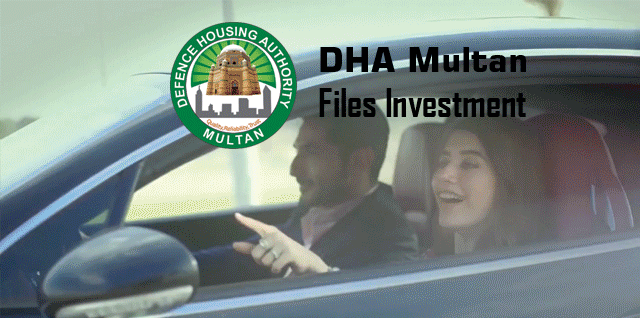 Whenever we plan to invest in Multan, DHA is considered a hot-choice. DHA files investments are the most demanded and best opportunity in the real estate market in terms of price appreciation under safe investment. DHA Multan is already under development and carpeting of main boulevards is in progress. Multan. Construction of DHA Villas and 18 holes golf course "Rumanza" is also taking place and the Inauguration of Askari housing scheme 3 already done in DHA Multan. That's why it is clear that the prices of property in DHA Multan will increase soon.
Today, DHA Multan files investment is one of the most demanded and best options and there are many factors that make this investment a top one.
The things that make DHA files investment a good option in 2019 are: It is expected that the master plan and the plot balloting will be done in this year. Its administration has announced the balloting in Dec 2018 but later it was delayed.
Location Details
DHA Multan is located at the ideal location that also makes the project attractive for investment. Its strong location with entry points from Bosan Road and Mattital Road Multan adds more value to it. Both the roads are busier and are the main roads of Multan City. The fabulous project is just 10 to 15 minutes' drive away from the city center. It is positioned close to Bahauddin Zakariya University and Buch villas.
Latest Prices of Plots & Analysis
Best Residential Files for Investment
DHA Multan is offering multiple options for residency and investment in it. These days, one of the best options for investment in this mega project is the cash payment files of 1 Kanal. These 1 Kanal residential plots are available under 4.5 to 5 million rupees.
As DHA is going to announce the balloting date soon, the prices of these files will reach more than 5.5 million. And after balloting, the plot prices may vary from 6 million to 7.5 million.
After the balloting, we can expect a solid price gain of more than 100% of today's price within the next 2 years. We are expecting 100% gain in the prices as the same category of plots in developed nearby societies of DHA Multan like Buch villas and Wapda Town are available at the price between 7 to 10 lacs per Marla which is definitely much high then the prices of plots in DHA Multan.
Best Commercial Files for Investment
There are two categories of commercial plots, 4 Marla and 8 Marla are available on installments. These plots files are highly recommended for investment because these files will be allocated the first lot of commercial plots in DHA Multan. It is expected that these commercial plots were most likely to be allocated on 150 feet Main Boulevard or just at the back of Main Boulevard.
The commercial plots files of 4 Marla are available at 1.75 lacs plus 7 to 10 lacs own amount. After the balloting, the prices will reach 3 crores to 4 crores in the time frame of 2 years.
Commercial plots files of 8 Marla on installment are available at 3.50 crore plus with some own amount as well.  After the balloting, the prices will reach 4.50 crores to 6 crores in the time frame of 2 years. The expected price is quite realistic for the commercial plots of Main Boulevard in the brand like DHA.
Best Assistance by UPN
Universal Property Network is working in the real estate market of Pakistan from the last many years. We are not only providing you the best consultancy and analysis of real estate market but also take care of investors by recommending them the best deals and investment opportunities in different societies. Buying in DHA Multan is highly recommended by UPN.