DHA Multan Location Ballot for Phase 1 – Important Notice for Files Holders
by UPN
September 2, 2018
2 Comments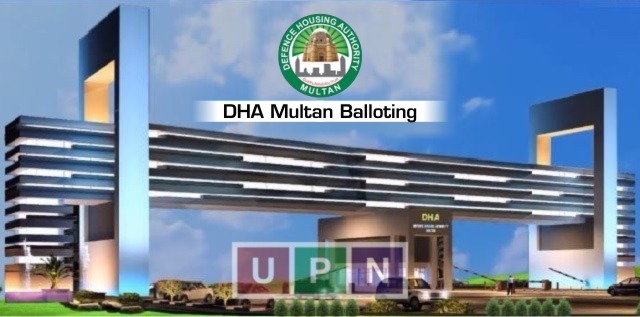 DHA Multan has undertaken some significant developments in quick succession recently. First it signed an MoU with Bank Islami for Housing Finance facility to its customers. Secondly another milestone achieved by launching DHA Multan Villas officially. Now it is panning for the next big one and that is location balloting of DHA Multan plot files. Earleir we reported that DHA Multan balloting is most likely to be done in first quarter of 2019 and it seems to be happening in that time frame. The first step in this regard has been taken as DHA Multan has issued an important notice for files' holders.
DHA Multan Location Ballot – Notice for Allocation Letters
For DHA project, allocation letters against your file is considered the basic criteria of eligibility. The notice addressing to all investors and dealers is about the deadline of getting allocation letter ready. The conversion of affidavit files into allocation letters should be done before 31st October, 2018 as per notice. The investors, dealers and land owners holding affidavit files must get their allocation letters before the mentioned date. Otherwise they won't be considered eligible for upcoming location Ist Ballot of Phase 1.
How to Get Allocation Letter & Make Your File Ready for Balloting
Getting allocation letter against your plot-file should be on top priority for all plot-file holders. There is a set procedure to follow and some documents CNIC, photographs required to be attached with DHA Membership Form. Dully filled DHA Form to be submitted at DHA Multan offices after paying membership fees. The customers will get their allocation letter from the same office of DHA Multan where you applied for allocation letter.
In some cases, clients have submitted membership form but have not collection allocation letter. These customers must cross check that if there letter is ready or if they deposited fee is transferred or not.
For more updates and information, stay connected with Universal Property Network (UPN).