DHA Multan Villas Launching Date Announced – Latest Update
by UPN
August 29, 2018
4 Comments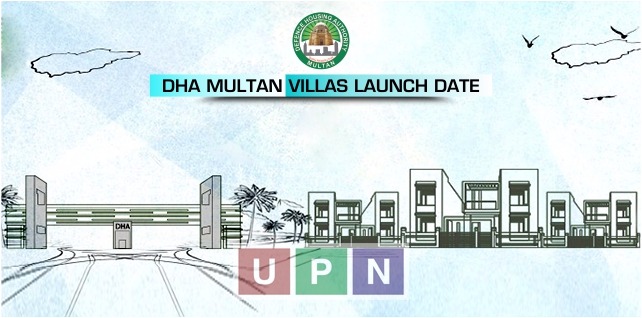 DHA Multan recently advertised a post in the leading dailies hinting of ready-to-move-in properties launch. With the words 'Home is where stories begin', the same post was also shared as its facebook page. All concerned were curious in last couple of days that what it is all about. Recently DHA Multan in collaboration with Bank Islami announced to offer Housing Finance and it could be linked to that development, but isn't. The story is about to get unfold as it was related to DHA Villas which are about to be launched in DHA Multan.
DHA (Multan) Villas Launching Ceremony 
The wait is about to end and finally DHA Villas launch is up here. Formal Launching Ceremony of DHA Villas is going to take place on 30th August, 2018. The dream in now becoming reality and all concerned are super delighted with this news. The ceremony will start at afternoon 4 PM and invitations to the authorized dealers have been sent. Brigadier Muhammad Naeem Aslam SI (M), Project Director DHA Multan, will be present on the occasion. Lieutenant General Abdullah Dogar HI (M) Commander 2 Corps will be gracing the occasion as chief guest.
The Impact of DHA Villas Formal Launch
DHA Villas formal launch will be an encouraging development for the investors and will create a positive impact symbolically. It will give a message to all concerned that DHA Multan management is focused for their commitment and to deliver it to the masses. Next big step can be of its balloting but it is too early and premature to say anything about it.
About DHA Villas and its Developers
DHA Villas in DHA Multan will be a prestigious community offering three different cuttings 6 Marla, 9 Marla and 12 Marla. Renowned developers Bodla Builders are leading the project by providing their expertise and proven experience in construction works.
It will be beginning of a new era of quality living with DHA Villas in DHA Multan and all eyes are waiting for it to get transformed into reality.
For more updates and information, keep visiting Universal Property Network (UPN).