Why DHA Rahbar Plots are Best For Short Term Investment?
by UPN
March 5, 2018
4 Comments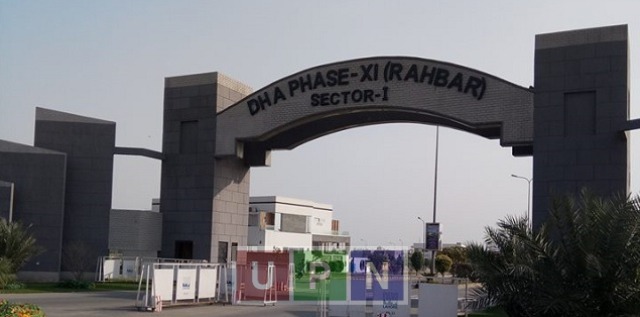 DHA Rahbar plots provide an amazing short-term investment opportunity for buyers who are looking to invest in real estate around Raiwind Road. Among DHA projects spread in different parts of Lahore, DHA Rahbar not only has amazing development status but the prices are very reasonable as well. Most of the DHA Rahbar plots are on-ground and possession is available. Multiple options of 5 Marla, 8 Marla and 10 Marla residential plots mean that investors with even mid-level capital can invest in DHA Rahbar Plots as well. Here is a detailed overview of the reasons that make DHA Rahbar plots best choice for short term investment:
DHA Rahbar Plots Location
When it comes to real estate sector, there is nothing more important than location. DHA Rahbar plots enjoy amazing location with approach from major roads of Lahore City. First of all, the housing project is situated on Main Defense Road with Raiwind Road located at a drive of 2 minutes on one side and Khana Flyover on the other side. It also has easy access from Khayaban-e-Jinnah with Valencia Town situated right across the road. Lahore Ring Road interchange is also located at a mere drive of 3-5 minutes.
DHA Rahbar Plots Prices
DHA Rahbar plots prices are pretty exceptional and worthy of investment when compared to other DHA Lahore projects. Although the exact price, depends on the location of the plot but currently prices for different plot categories is as follow in DHA Rahbar:
| | |
| --- | --- |
| Plot Size | Price Range |
| 5 Marla | Rs. 4,000,000 – Rs. 5,500,000 |
| 8 Marla | Rs. 6,500,000 – Rs. 7,500,000 |
| 10 Marla | Rs. 8,500,000 – RS. 11,000,000 |
| 1 Kanal | Rs. 15,000,000 – Rs. 17,500,000 |
DHA Rahbar Plots Development Status
When it comes to DHA Rahbar plots, Phase 1 and Phase 2 are fully developed. Possession is also available and nearly 200 homes are already constructed by various builders in DHA Rahbar Phase 2 alone. Majority of development work is also complete in DHA Rahbar Extension and possession is expected to be delivered soon as well.
DHA Rahbar plots in Phase 1 are more developed as commercial buildings are operational in this phase, in addition with landscaping being fully complete in Phase 1.
DHA Rahbar plots – 5 Marla category
DHA Rahbar plots available in Phase 2 are most ideal option for investment. The on-ground status, 200+ homes in 5 Marla blocks and rapid speed of occupancy in this particular section of DHA Rahbar makes it perfect for investment. It is highly probable that by next 2 years, 70-80% plots will be converted into constructed homes in DHA Rahbar Phase 2. Builders are buying a 5 Marla plot for Rs. 4,000,000 to Rs. 5,000,000, constructing a home on the plot and then selling that home in the range of Rs. 11,000,000 – Rs. 12,000,000.
You can also buy a 5 Marla plot in DHA Rahbar Phase 1 or Phase 2 and can decide how you want to earn profit from it in short term? You can keep it for 6-9 month and can sell it for higher profits as prices will surely rise up. You can build a home and sell it for even higher profits or you can make that constructed home a source of permanent income by renting it out to high-end tenants. Block F, H, J and L are perfect option for this kind of investment in DHA Rahbar plots.
You can also use relatively low prices of DHA Rahbar plots to your benefit by building a home for your own family as well. So whether you want to make a home of your own or want to earn sizeable profits in coming months from DHA Rahbar plots, contact Universal Property Network.