Jinnah Block Bahria Town Lahore -New Map with 10 Marla & 1 Kanal Plots
by UPN
March 6, 2018
0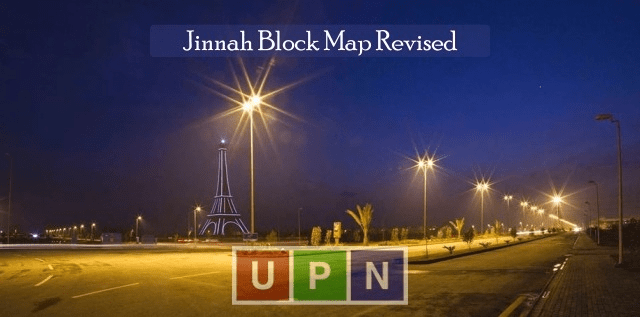 The development of Jinnah Block's off ground zone has brought some significant changes in the area. Previously, Jinnah Block was supposed to have only 5 Marla plots cutting and that is why its demand was higher among other blocks of Sector E. With the start of development in the lower half of Jinnah Block, it has come to notice that Bahria Town has officially amended and revised its map with induction of new plot cuttings.
Jinnah Block Bahria Town Lahore – Revised Map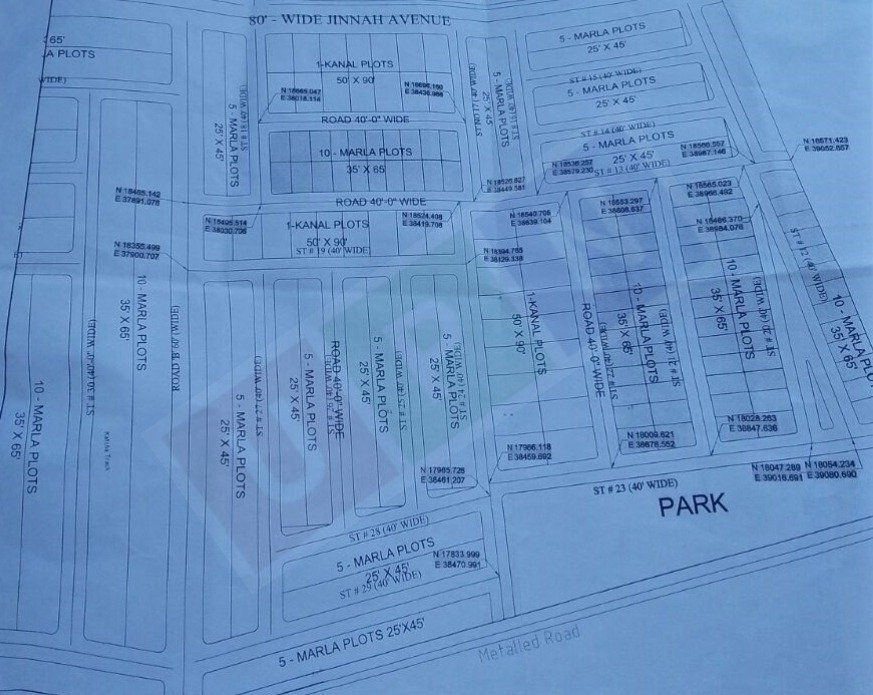 In the updated map, nothing has been altered in the upper half of Jinnah Block but the off ground area has gone through modifications.
Park Area (40.53 Kanal) Replaced with Plots
Park area adjacent to 80 ft wide main Jinnah Avenue has been replaced with 1 Kanal and 10 Marla plots.  The park has been moved to the end of this block towards 150 ft wide road with lesser space alongside 40 ft wide street no. 23 of the block.
Addition of 10 Marla & 1 Kanal Plot Categories
Limited numbers of 10 Marla and 1 Kanal plots have taken place of the entire area which was reserved for park. Area alongside parking space is occupied by 10 Marla and 1 Kanal plots. Moreover, long strip towards the edge of block (Ring Road Side) now only has 10 Marla plots instead of 5 Marla cutting.
Compensating Sector F Affectees
The speculations are doing rounds in Bahria Town Lahore that the inclusion of 10 Marla and 1 Kanal plot cuttings has been done to accommodate Sector F affectees. Though Bahria Town itself has neither validated nor denied it, but it will be a great news for Bahria Town Sector F victims if comes true.
At an ideal location amongst highly developed and populated blocks of Bahria Town Lahore, Jinnah Block plots possess huge potential for investment and quite suitable for living. A major part of this block is already on ground and the rest of the area will be completely developed soon. It is comparatively economical at this time, but will see a significant rise in future because of Lahore Ring Road Southern Loop 3 construction, so this is right time to invest here.
For more updates and information, please keep visiting Universal Property Network Lahore (UPN).