Economical Commercial Plots in Bahria Town Karachi
by UPN
February 10, 2021
0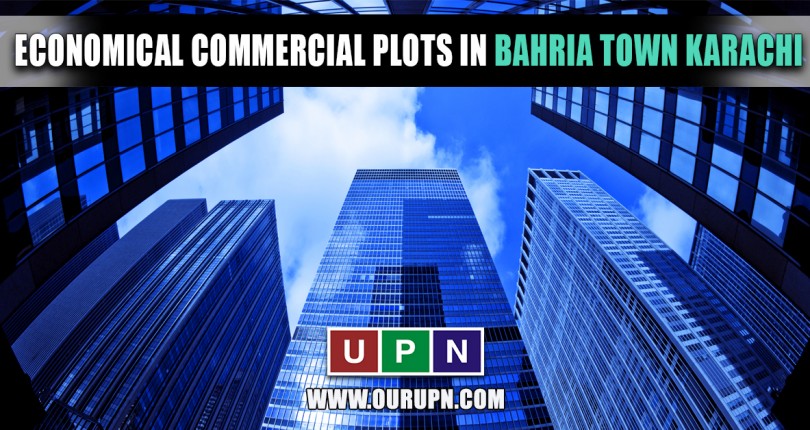 Bahria Town Karachi commercial plots are among the most demanding properties in the real estate sector of Karachi. It's a mega housing society where the investors confidently find numerous opportunities in commercials. A wide range of commercials in several categories are available for sale in Bahria Town Karachi. However, the commercial plots in Bahria Town are best to choose for business, investment, and rental gains. But which of these commercials are economical and highly recommended for investment? Let's find out together!
Low- Price Commercial Plots of 125 Sq Yards
Bahria Town Karachi has the best 125 sq yards commercial plots in Midway Commercials. But the prices of these plots are very high. However, the economic commercials are available for sale in Precinct 10A. These 125 sq yards commercials are known as Old Commercials Bahria Town Karachi. All the plots are developed and possession available. Located ideally, old commercials plots are enjoying the proximity to well-populated Precinct 10A Villas.
Many projects are under construction on the Precinct 10A old commercial's plots. The latest prices of these 125 sq yards plots are starting from 1 crore to 1.40 crores. The difference is the prices are because of the location.
Old Commercial Plots – Reasons to Choose
These 125 sq yards commercial plots are located at the prime location of Bahria Town Karachi. Possession of the plots is available. But most importantly, the increasing population in the villas of Precinct 10A is making it perfect for investing in.
You can buy these affordable commercial plots of Precinct 10A to construct a plaza as many are under construction there. The location of these commercial plots is good to run a successful business and you can also rent out your property.
Another significant reason to choose old commercials Bahria Town Karachi is the affordability. Yes, the prices for these 125 sq yards plots are meager. Indeed, these plots are available at the lowest prices as compared to many other commercial projects.
So, what can be more beneficial than buying ideally located commercial plots at economical prices? Do consider investing in Old Commercials to generate huge returns in the coming time. Contact Universal Property Network  .For More Information click here or visit our youtube channel