Executive Lodges Bahria Town Lahore – A Place to Live Luxurious Lifestyle
by UPN
January 1, 2019
0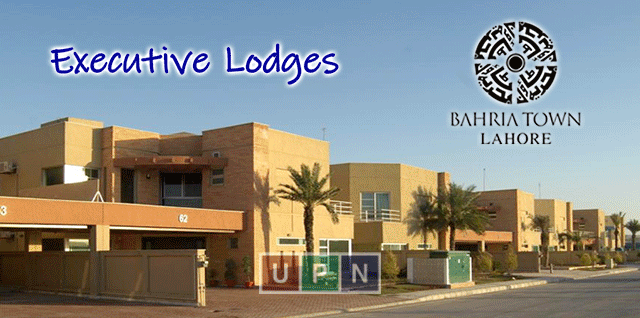 Executive Lodges are known for its bigger sizes and ideal location. The most attractive and the amazing fact about Bahria Town is that it equally provides all the facilities and luxuries to its residents no matters in which block or sector you are living. Same like that Bahria Executive Lodges is beautifully designed to provide you the best residential plots bigger in size for your dream residence.
The outclass location and so many attractions make these Lodges the hot favorite one for Local and overseas clients. The residential plots starting from 3 Kanal to 14 Kanal are available in Executive Lodges Bahria Town Lahore.
Executive Lodges  Bahria Town Lahore – Ideal Location & Mind-Blowing Features
Executive Lodges are executive in terms of location and size. The ideal location of these lodges is the most attractive fact that admires a buyer to invest in it. Executive Lodges are located in Sector B of Bahria Town.
If we discussed the attractions and features of Executive Lodges Bahria Town, they hold the significant value for its nearest location to the river. Further attractions are Grand Hotel, Community Club, Commercials, Al-Falah Mosque and all the latest facilities that Bahria Town provides to its residents.
Bahria Executive Lodges Lahore – Bigger Size Plots & Latest Prices
Executive Lodges are amazingly designed at the ideal location of Lahore where not just local but the overseas clients also show their keen interest to invest and buy. The bigger size plots cuttings are available in Executive Lodges. The residential plots of 3 Kanal are the smallest plots available in it. The bigger one is of 14 Kanal. In simple words, the residential plots available in Executive Lodges are starting from 3 Kanal to 14 Kanal.
The price of plots per Kanal is starting from 1.25 crores to 1.50 crores. If you are looking to buy the 3 Kanal plots in Executive Lodges, it will cost you around 3.5 crores to 4 crores.
The prices are not high as if we compare the prices of 1 Kanal plots from any of the other housing society located close to Bahria Town or with the 1 Kanal plots of other sectors of Bahria Town the prices are the same.
So if you are looking to buy a bigger size of the residential plot to build your luxurious residence, Executive Lodges Bahria Town Lahore is just waiting for you.
For more details contact Universal Property Network.