Gwadar City Master Plan & Satellite Survey – Latest Updates by UPN
by UPN
February 24, 2019
0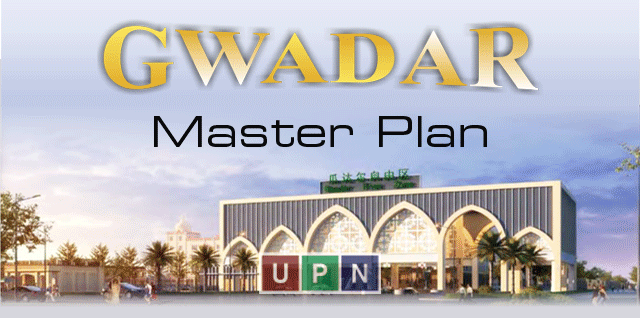 ISLAMABAD: The federal government of Pakistan with the association of China has decided to soon launch a new master plan for Gwadar. According to which it is planned to carry out the geological and satellite survey of the port city.
Some projects of electricity, gas, interchange and small dams were in progress during the tenancy of the previous government for China-Pakistan Economic Corridor CPEC.
Makhdoom Khusro Bakhtiya, the Federal Minister for Planning, Development, and Reform announce that agreement between the stakeholders had been developed on the Gwadar City Master Plan, which would be confirmed at the first.
In a meeting with Chinese Ambassador Yao Jing, the minister stresses on the need to speed up the projects in Gwadar such as the new international airport, power plant and vocational institutes, and hospital.
The meeting was also attended by Planning Secretary Zafar Hasan and Project Director CPEC Hasaan Daud Butt in which the matters of mutual interest, including progress on China Pakistan Economic Corridor (CPEC) projects, came under discussion.
"The [Gwadar] projects will not only create the conducive environment for future investment but also help upgrade facilities for the local population," the statement quoted the minister as telling the Chinese ambassador."[The government is] all set to attract more trilateral investment here in future."
The federal Minister Makhdoom Khusro Bakhtiya appreciated the efforts of China especially, Chinese experts on socioeconomic development that are going to visit Pakistan this month to make discussions on cooperation in agriculture, medical treatment, education, vocational training projects, poverty alleviation and on the major issues of water supply.
He greeted the Chinese government for their financial support to start the different projects for poverty alleviation. He added that in this sector, Pakistan would recognize sites for workable as well as impact-creating projects with the input of provincial governments.
Bakhtyar repeated that. "All measures will be taken to fast-track the industrial cooperation by ensuring the development of special economic zones (SEZs). The groundbreaking of the Rashakai SEZ would be done soon".
Investment Opportunities in Gwadar
Gwadar Port city offers enormous business opportunities for both foreign and local investors. Gwadar Port is highly potential to make an investment in it as it will soon become the industrial crown of Pakistan. It would be nothing wrong to say that it will soon transform in the next Karachi of the country. There are countless investment opportunities in Gwadar that will return you promising reward with long-term investment. Gwadar possesses enormous industrial potential in agriculture, livestock, fisheries, and minerals and as soon as the development progresses on CPEC, it will soon become a top choice for investment, as all the eyes of local and overseas investors already set on Gwadar.
For more updates stay connected to Universal Property Network.