Gwadar Expo 2018 – The Key to Global Opportunities
by UPN
January 29, 2018
0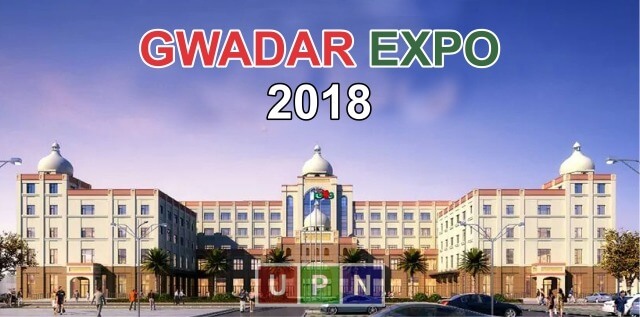 The new avenues of global trade are about to open in Gwadar as first ever Global Trade Expo (Gwadar Expo 2018) is taking place here on 29th-30th January. Gwadar Port Authority (GPA) and Chinese Overseas Ports Holding Company (COPHC) are the organizers of this 2-day Gwadar Expo which will be an annual feature now. Prime Minister Shahid Khaqan Abbasi inaugurated the exhibition alongside Chinese Ambassador Yao Jing and senior officials from China who were also present on the occasion at Gwadar Business (Expo) Centre.
Gwadar Expo 2018
Gwadar Expo 2018 will be first mega event in the history of this region with global exposure. Manufacturing companies from China, Pakistan, Iran, Afghanistan, Saudi Arabia, Oman and other countries will be showcasing their products and will also discuss options for their global trade. This international exhibition will bring these manufacturers, investors, entrepreneurs, and government officials of these countries or region at one stage for future possibilities.
Promising Start with Overwhelming Response
The organizers are overwhelmed by response of investors and businessmen across the globe for showing their interest for this event. Above 5000 applications were received from all over the world for booking of 150 booths at the expo. More than double applications were received from visitors who want attend this event. To promote local manufacturers or investors, 18 booths have been reserved for the companies of Balochistan free of cost.
Agreements & MoUs Expected Between Pakistan & China
In this global trade expo, some important accords will be signed between Pakistan and China to support Gwadar port. As per official information, Gwadar and a city of Henan province of China will be declared sister cities and similarly Gwadar port and Tainjin port will be declared sister ports. Other agreements and MoUs are about poverty alleviation, socio economic development in the region and development of an industrial park.
Gwadar Free Zone Phase 1 Inauguration
The Phase 1 of Gwadar Free Zone (Special Economic Zone) will also be inaugurated during this event. These Special Economic Zones (SEZs) under Chine Pakistan Economic Corridor (CPEC) will be open to all investors including local and foreign manufacturers.  The first phase of Gwadr Free Zone will cover an area of 9km2 and will house manufacturing and processing units.
Gwadar is steadily transforming into an international port city and infrastructure development has been started here. This expo will give a boost development projects under CPEC and will bring more real estate investments to the region. The mentioned developments will also inch up property rates in Gwadar which is encouraging to existing stake holders.
For more updates and information about Gwadar developments, please subscribe to our newsletter.