Gwadar Golf City Development on 400 New Homes
by UPN
February 12, 2018
0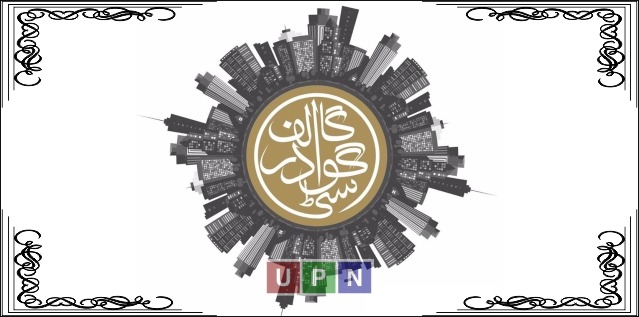 Gwadar Golf City development is underway at the moment with BSM Developers working currently on establishing 400 new homes for buyers and investors. On-ground development was launched by CEO, BSM Developers, Mr. Bilal Bashir Malik. In the groundbreaking ceremony, Mr. Bilal assured a gathering of buyers and real estate consultants that development of the housing scheme is their 1st preference rather than launching new deals of plots every other month. A GDA approved housing scheme with a Golf Course based master plan, Gwadar Golf City is going to be a lavish residential scheme of port city.
Gwadar Golf City Development Launch
Mr. Bilal Malik attended the groundbreaking ceremony of Gwadar Golf City in the company of Chairman BSM Developers Farrukh Shehzad and Executive Director Project Zaroon Masood. Foundation stone for a Mosque was also laid in the ground breaking ceremony and the ceremony also included inauguration of Gwadar Golf City Site office. Ever since the Gwadar Golf City Booking was launched, people were interested in the development status of Gwadar Golf City.
  
Gwadar Golf City Development Status
In the first phase of development, ground work will be completed for nearly 400 homes in Gwadar Golf City. Public works related to road network, supply of amenities and basic necessities will also be completed to provide a facility rich living experience to future residents. Current scale of Gwadar Golf City development is aptly explained in following video
Gwadar Golf City Location & Features
Gwadar Golf City holds an NOC approval from GDA that can be verified against registration number 53/06/HS/GDA (B). Different categories of residential plots are available in Gwadar Golf City along with a flexible payment plan. Different features promised to be part of Gwadar Golf City include:
Water Filtration Plan
24 Hours Electricity
Education Institutes
24 Hours Security
Gym & Sports Center
Cine Gold Cinema
Zoo
Jamia Masjid
Country Club
A state of the art Golf Course is going to be the crown jewel of Gwadar Golf City. So far it is the only housing scheme in Gwadar with this lavish feature.
If you are also interested in booking a residential plot in Gwadar Golf City, then contact Universal Property Network. We have already assisted many of our customers to book an ideally located plot in Gwadar Golf City.