Happy New Year 2022 From Universal Property Network
by UPN
December 31, 2021
0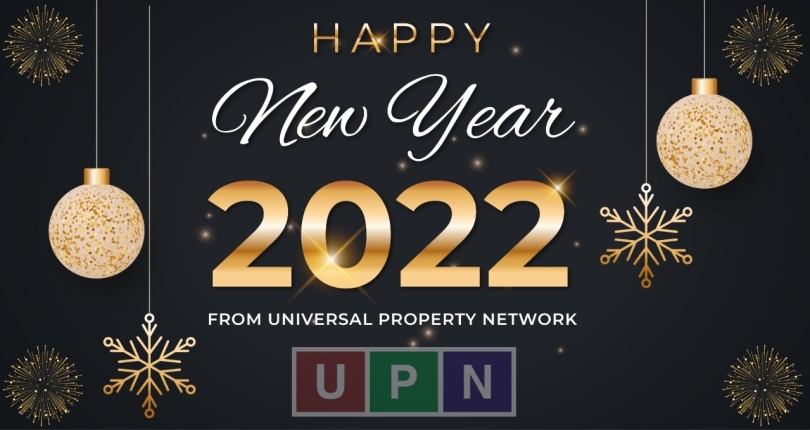 Happy New Year 2022
Universal Property Network wishes you a very Happy New Year. We want to that this new year will prove to be the luckiest and successful one for you. Let's hope that the coming year 2022 provides us with a slew of fresh and exciting prospects. This is going to be our year. New Year's Greetings!
End of 2021 (Things to Do Before 2022)
It is the end of 2021; this is the time to start fresh, make resolutions, and prepare for 2022. It is time to implement your strategies and business ideas and start working on a theme to achieve your goals. Whether you are a businessman, entrepreneur, or student, make your choices clear and work with full devotion to achieve your dreams. It is the best time to set goals for yourself, and if not, you can enjoy the happiness of new beginnings. Additionally, it is time to say goodbye to the toxic elements from your past. Also, get rid of the things disturbs you and surround yourself with people who motivate you to get better. Happy New Year 2022.

New Year Celebrations and Wishes
For thousands of years back, New Year Eve has been an event that allows people in Pakistan and all over the World to celebrate another great year. Undoubtedly, New Year Eve is considered one of the oldest events and celebrated all over the World.
As the World bids goodbye to 2021 to welcome another new year, 2022, It's a time of getting together with your loved ones, people meet their families and friends. People plan different New Year's Eve celebrations to celebrate the joyous occasion and make it memorable with gifts, fireworks, delicious meals, music concerts, and family festivals. In Pakistan and all around the globe, New Year is celebrated with much enthusiasm because it is the beginning of a new year, with new hopes and new plans. It symbolizes happy beginnings, renewed energy and hope for a better year. Unfortunately, the past two years (2020 and 2021) have been challenging for all of us. These years were difficult because of the Covid-19 and several other economic crises. Therefore, everyone has a lot of hopes for 2022. We all wish that this year will be an excellent year for everyone.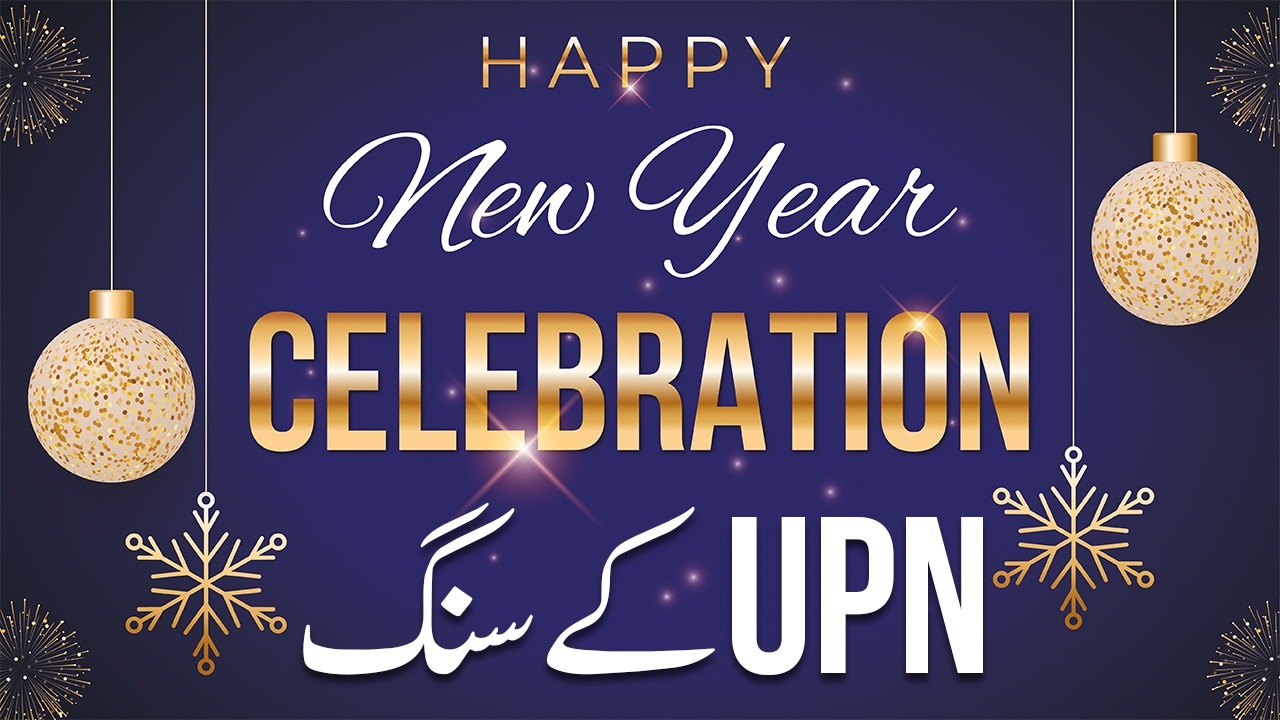 This new year 2022 will bring with it new possibilities. So, as we all step into a new year, here's a reminder for you to check on yourself and your loved ones. And if anyone of you is not able to get together in one place and celebrate with your family and friends, you can easily send them greetings through different social media platforms.
New Year Celebrations in Pakistan
Pakistanis are invited to Bahria Town Housing Societies to come and witness the breath-taking celebrations of Happy New Year 2022.
A charming evening of 31st December 2021 is waiting for you at:
Bahria Town Lahore, Bahria Town Karachi and Bahria Town Islamabad.
Trees are decorated, thousands of lights spread, and memorable fireworks are arranged to Welcome 2022. So, be a part of these New Year Celebrations in Pakistan by visiting these Bahria Town Housing Projects to make this New Eve memorable.
Once Again, Universal Property Network wishes you a wonderful new year full of joys and happiness. May this New Year 2022 bring tremendous success in every walk of your life.
Please contact Universal Property Network For More Information click here or visit our youtube channel further assistance