Johar Block Bahria Town Lahore Updated Information – All You Need to Know
by UPN
November 22, 2018
0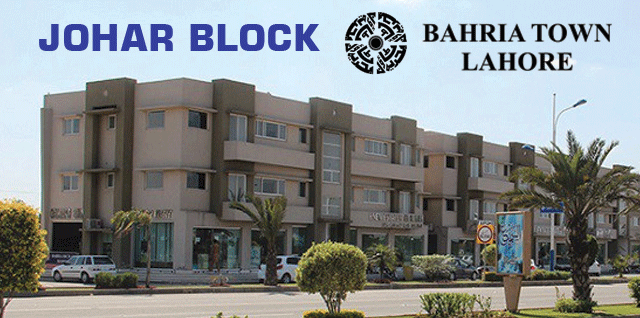 Bahria Town Lahore is breaking all the records of success in investment and amazing residence opportunities. One of the best Sectors that are grabbing the attention of investors is the Sector E. This sector is further divided into many blocks. The ideal one for buying 10 Marla plot for residence and investment is its Johar Block. Johar Block is basically comprised of 10 Marla plots cuttings. These 10 Marla plots are available on full cash payment. The possession of this block is already announced for the developed plots. While the plots that are under-developed provided you with an ideal opportunity for profitable investment. This block is beautifully positioned with many attractions in its surroundings. So let's discuss its location, prices and other features.
Location of Johar Block – Bahria Town Lahore
Johar Block is located close to the Main Boulevard of Bahria Town Lahore. Its prime location makes it's the most ideal block for residency and investment. Coming from the Main Entrance and moving right from the Eiffel tower, the next is the Johar Block. This block is beautifully designed with a 51 Kanal park in it. This park is the main attraction of Johar Block. However, Eiffel Tower is also located close to it that is considered as the attractive feature of Bahria Town Lahore.
Johar Block Bahria Town Lahore – Development Updates
Johar Block Bahria Town Lahore is one of the ideal blocks of Sector E in which the development is almost completed. Families are already enjoying high-class and peaceful residence in this block. This block is comprised of 10 Marla plot cuttings in which the possession of developed plots is already announced. The development of remaining plots is also moving on the satisfactory pace.
Johar Block Plots – Updated Prices
Johar Block is featuring only the residential plots of 10 Marla. Some plots are developed and most of the families are already living in this block. However, the under-developed 10 Marla plots are also available for ideal investment. The price ranges for 10 Marla developed plots are starting from Rs. 60 Lac to Rs. 80 Lac. The price ranges for under-developed plots of 10 Marla are starting from Rs. 45 Lac to Rs. 58 Lac.
Johar Block – Investment Potential
Making an investment in the Sector E especially in the Johar Block seems an ideal opportunity to get handsome reward within the period of 1 year. Buying an under-developed plot for investment will soon return you a fruitful reward just as the possession of these plots will be announced. For end-users, it is recommended to buy an economical plot of 10 Marla and start the construction of their dream home as soon as possible. Johar Block Bahria Town Lahore is highly recommended for investment as well as to meet the residential needs at the most beautiful block of Bahria Town Lahore.
For further details and updates stay in touch with Universal Property Network