Lahore Ring Road Southern Loop SL-3 Construction – Bahria Town Lahore
by UPN
February 12, 2018
0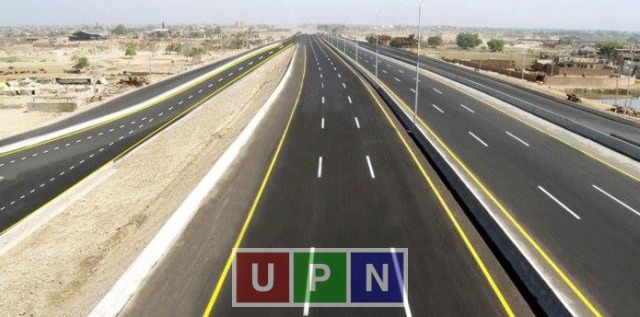 Lahore Ring Road Southern Loop (SL-1 and SL-2) was opened for traffic on 22nd December, 2017 and now construction of SL-3 is going to start soon. Construction contract of SL-3 development has been awarded to ZKB Reliable and chairman Lahore Ring Road Authority (LRRA) has given formal approval in this regard through am official letter. It's great news for Bahria Town Lahore as SL 3 Route will be passing through it in next six months providing an easy access to residents to areas far across the city.
Lahore Ring Road SL-3 Route
The third section of LRR Southern Loop will connect Raiwind Road to Multan Road via passing route to Bahria Town Lahore. The total length of this route will be around 8 km and it will also have designated interchange at neighboring society of Bahria Town NFC Phase 2.
LRR SL-3 to Be Built on BOT Mode
The bidding proposal for this particular section of Lahore Ring Road has been done on BOT (Build-Operate-Transfer) mode. ZKB Reliable will receive its costing amount in concessional period of 25 years.
Estimated Cost of LRR SL-3 & Completion Time
The bid has been finalized in PKR 7.9 billion for the construction of this 8 km road. The construction work on the site is starting soon in upcoming days and it will be completed in six months time.
LRR SL-3 Route inside Bahria Town Lahore
In Bahria Town Lahore, Ring Raod will start from Golf View Residencia. Passing through Tulip Block Extension and and Rafi Block at an elevation of 300 ft. near the Grand Jamia Mosque, it will move ahed to Janiper Block and EE Block. Then it will end up moving onto the Canal Raod towards NFC Phase main gate where the interchange will be built.
Impact of Ring Road SL-3 on Bahria Town Lahore
Currently, Lahore Ring Road SL-2 is approachable for Bahria Town Lahore through adda plot interchange but once completed NFC Interchange will be at the next door. Property prices in societies which lies in the vicinity of Lahore Ring Road Southern Loop (SL-1 & SL-2) has   already started going up fractionally. Once it gets completed and becomes operational, Bahria Town Lahore property rates will move upwards instantly.
For more updates, please subscribe our newsletter.