Lahore Smart City Entrance Open? Big News 2023
by UPN
January 19, 2023
0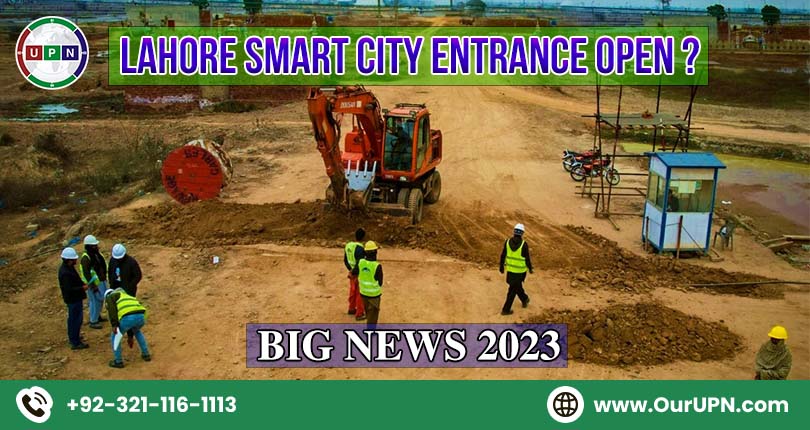 Lahore: According to recent news reports, Lahore Smart City achieved another milestone on 19th January 2023. It marked a historic day for the LSC as it finally Railway Line Underpass Diversion Earthwork Started at Lahore Smart City Entrance. The development work of railway line diversion has been started under the supervision of Pakistan Railway.
This access to the first smart city project in Punjab has approved a long time ago. However, everyone was awaiting for the development work to start. Now the wait is over and the time has come!
Lahore Smart City Entrance OPEN | BIG NEWS OF 2023 About Main Entrance
Lahore Smart City Entrance Details:
Alhamdulillah! Under the supervision of Pakistan Railways, earthwork for railway track diversion started, moving forward for underpass construction. The official development for the Lahore Smart City entrance is now progressing after a simple yet elegant ground-breaking ceremony. All the land for the entrance of LSC is clear, making the construction of the underpass possible and its completion as soon as possible.
Groundwork for the state-of-the-art underpass, that will provide speedy access across the railway lines, is underway at rigorous pace.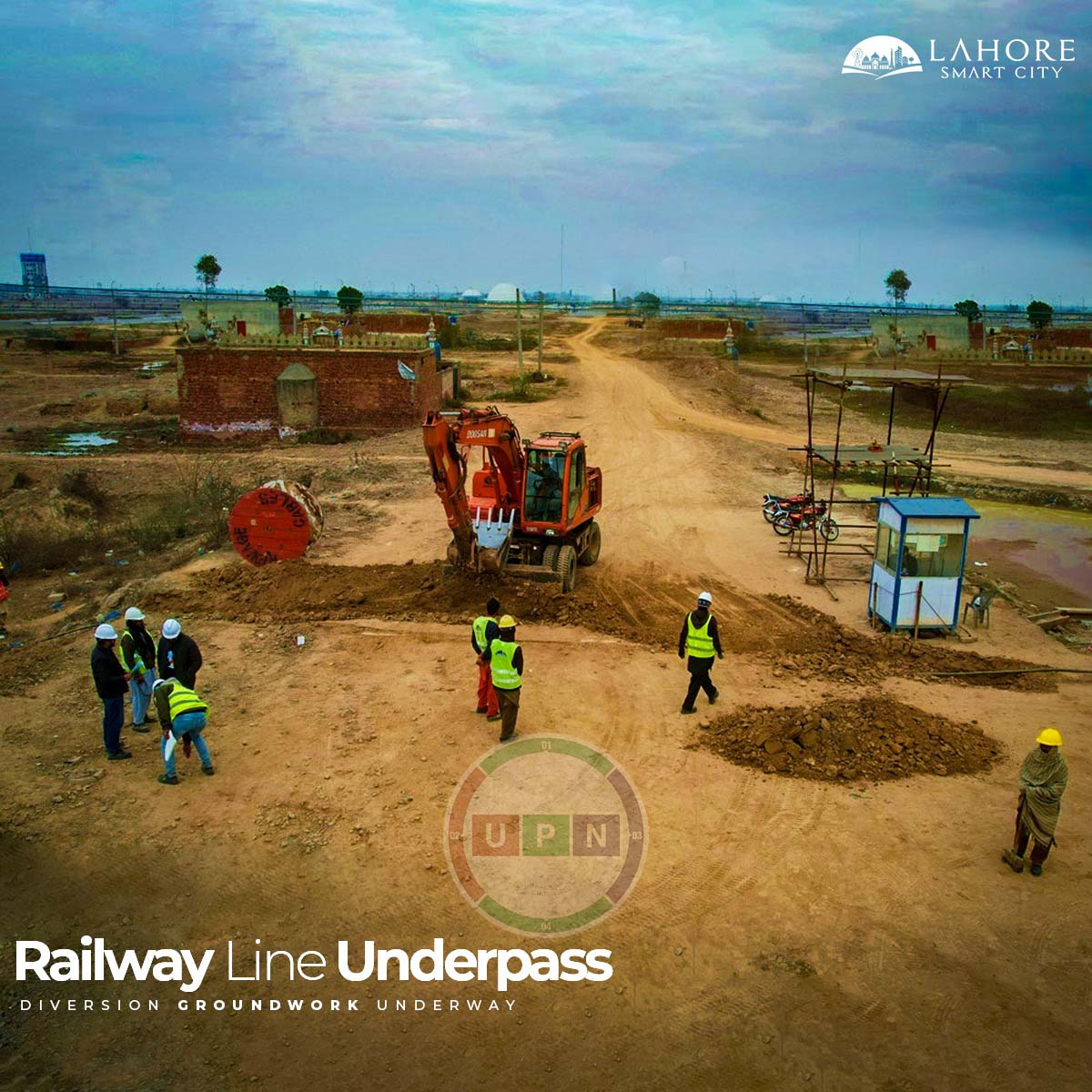 This entrance will open in Sector A and Sector B of Lahore Smart City, collectively known as Overseas Prime. It is undoubtedly a great achievement, another milestone is finally passed by Lahore Smart City Management. Soon, you will see the operational Entrance of Lahore Smart City from G.T. Road Lahore.
Impact on Properties of LSC
Lahore Smart City is a mega housing society with several entrances. However, the people who had invested or looking to invest in LSC were waiting for the development of its main entrance. Undoubtedly, a huge number of investors have bought their properties in this state-of-the-art project. But, the LSC members who desire to do construction, were waiting for the official news regarding the entrance.
This all is made possible because of the patience and trust of investors and buyers in Lahore Smart City. It is the biggest and the most-awaited news of LSC in 2023.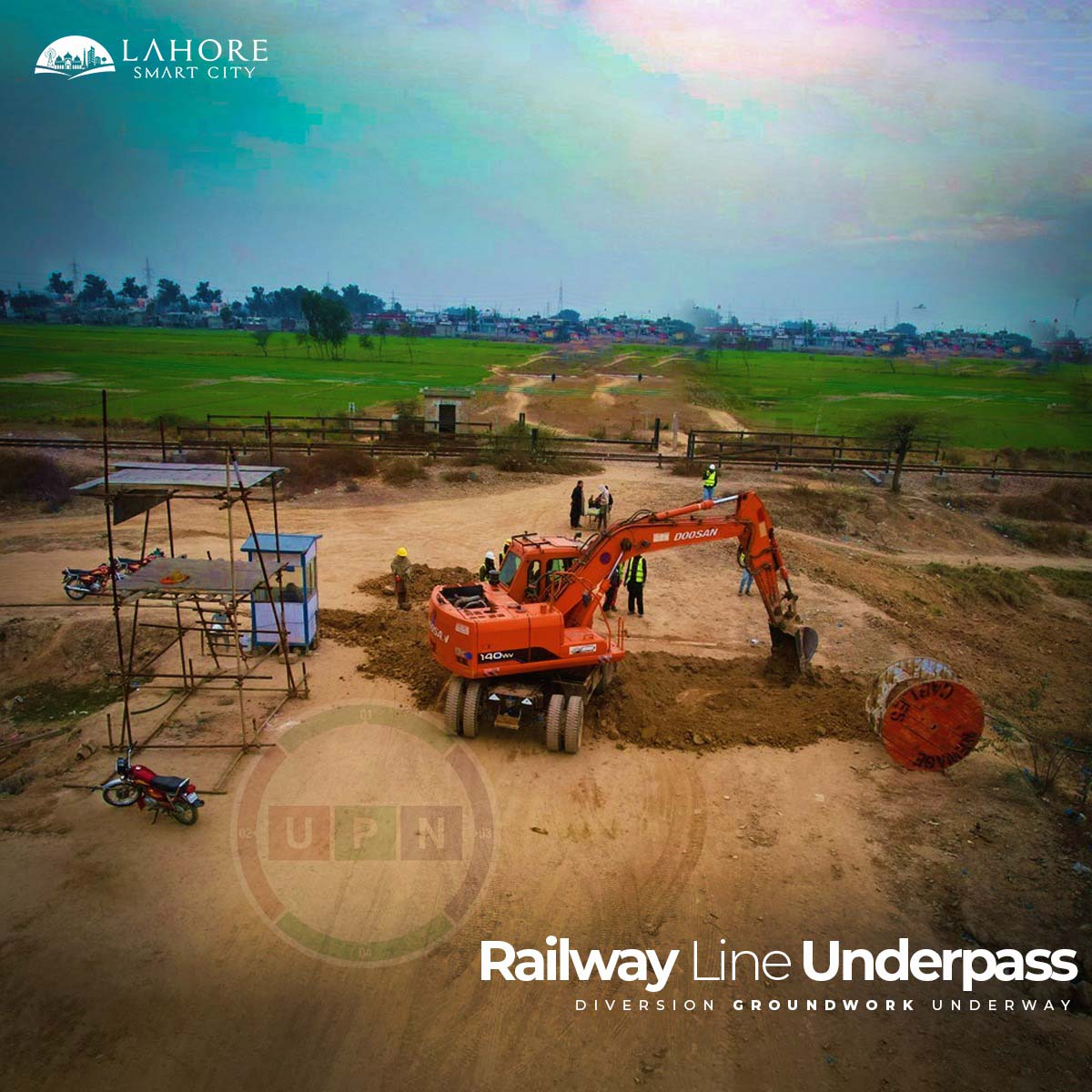 This development will surely impact positively the properties of Lahore Smart City. The demand for the plots will increase. Also, the prices especially the profit amount on the bookings will increase after this news. This latest development of LSC will surely benefit investors a lot. They will indeed earn high profits even more than they earned in 2021 and 2022.
The LSC management extended their gratitude to the Pakistan Railways and Frontier Works Organization (FWO) for supporting this achievement. The HRL and FDHL are working in collaboration to develop Lahore Smart City with up-to-date and incredibly attractive smart facilities. LSC is the dream to build a smarter Pakistan.
Right Time to Invest
Lahore Smart City entrance work is started. Lahore Smart City leaves no stone unturned when it comes to providing its residents with the best possible lifestyle experience. The diversion of railway line underpass earthwork is under process. This development will surely be a reason behind the increase in property prices.  The rates as well as the demands for the plots will increase as more people will invest in their capital in this project.
So, this is the right time to make a profitable investment in Lahore Smart City. Your investment will be 100% secure while returning you high as per your expectations.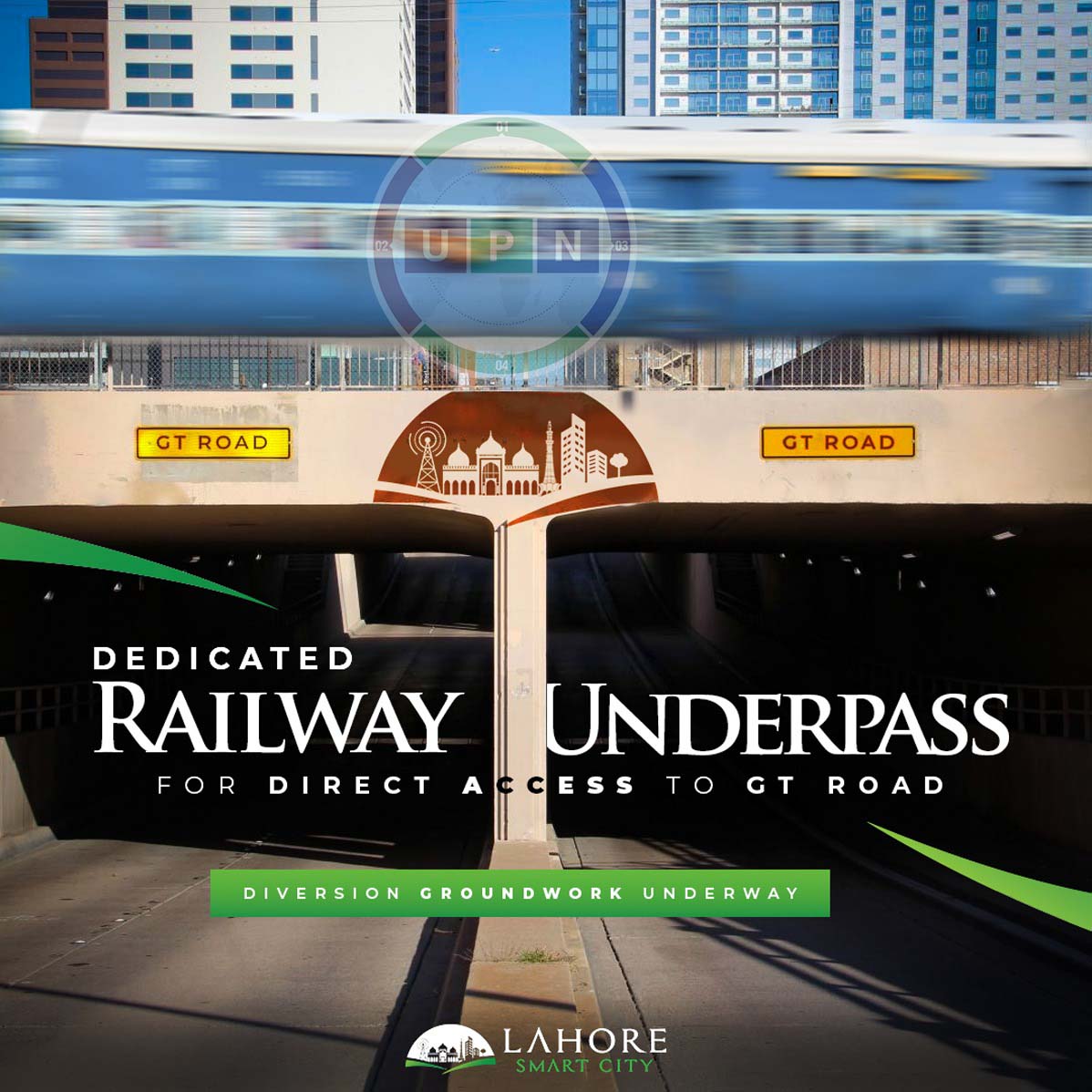 Contact Universal Property Network for further assistance in Lahore Smart City properties. We are the official strategic partners of LSC with a good record of sales. You will surely find our services, the best and most suitable for investment in Lahore Smart City. Keep visiting our official website for the latest updates and developments of this mega housing venture located ideally in the heart of Lahore.
Please contact us through WhatsApp, Contact Us form, or visit our UPN Youtube Channel for further assistance.