Latest Prices of Villas in Bahria Town Karachi in 2021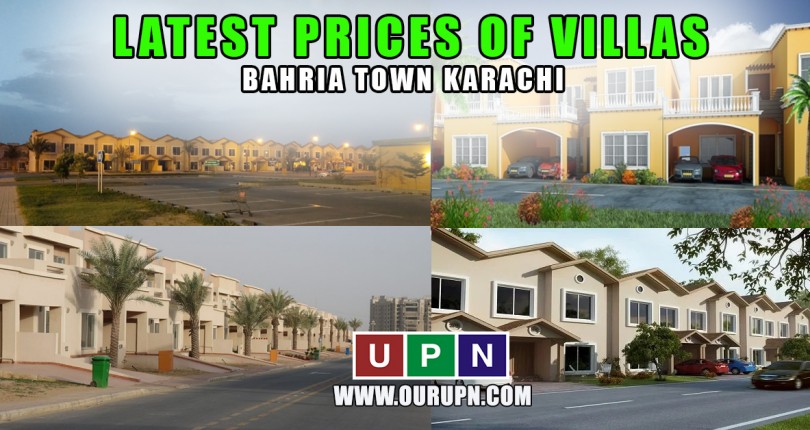 Bahria Town Karachi Is home to opportunities. It is a mega housing venture with the best-constructed villas for sale. The demand for plots and villas in Bahria Town Karachi is equally high. These spacious and beautifully constructed villas are available in several sizes. Bahria Town Karachi offers the best villas for sale in Precinct 2, Precinct 10, Precinct 11, Precinct 27 and many more.
The construction of these villas is completed as per the latest trends of developments. Perfectly architecture, Bahria Town Karachi's villas are simply heart-winning in terms of beauty and provided facilities. Almost all the villas projects in Bahria Town are ready, possession announced and families are living there. So, if you are interested in buying any of these villas, let's check out the details and latest prices of 2021 below:
Sports City Villas of 350 Sq Yards
These are 350 sq yards size villas popular as Sports City Villas. These villas are located in Precinct 35, and numbers of families are living in them. The starting price of a Sports City Villa is 1.65 crores to 2 crores. The villas under development or the grey structure ready are available between the price range of 1.45 crore to 1.55 crores. The development work of a mosque near the Sports City Villas is near completion. Also, a shopping gallery is developed in Precinct 33 that will be operational soon.
Paradise Villas of 500 Sq Yards
Bahria Paradise Villas are ready for possession villas in Bahria Town Karachi. These are 500 sq yards, 5-bedroom accommodation villas located ideally in Bahria Paradise Karachi. The starting price of a Paradise Villas is 2.75 crores to 3.50 crores. Options such as general and category villas are available. Prices of these villas are increasing day by day.
Precinct 10A and Precinct 11A 200 Sq Yards Villas
These are high in demand villas of 200 sq yards in Bahria Town Karachi. All the facilities like nearby school, shopping gallery, mosque, and parks are functional. These days, Precinct 10A and Precinct 11A villas are among the hot-selling property of Bahria Town. There are around 1600 villas in Precinct 10A out of which 1000 villas are occupied. Both of these precincts have good inhabitation ratio, and prices are increasing at regular intervals. The starting prices of Precinct 10A and Precinct 11A 200 sq yards villas is 1.45 crores to 1.65 crores.
Precinct 11A and Precinct 11B 152 Sq Yards Villas
Limited in numbers, both of these precincts are offering the 152 sq yards villas for sale. These are 3-bedroom accommodation villas that are ideal for investment and residence. These villas are ideally located and have lots of facilities in the surroundings. The latest prices of these villas are 95 lacs to 1.25 crores.
Precinct 27 and Precinct 31 Villas 235 Sq Yards Villas
Both these precincts are offering affordable villas for sale. These villas are ready and available with possession. Facilities like a mosque, shopping gallery and entertainment spots are easily accessible from them. Moreover, the inhabitation ratio in Precinct 27 Villas, as well as that of Precinct 31, is increasing with time.
The latest prices of Precinct 27 and Precinct 31 Villas are almost the same. These villas are available in the price range of 1.05 crores to 1.45 crores. The huge difference in the villas' prices is because of their location, development status, and the payments of other charges of Bahria Town Karachi.
So, that's all were the latest prices of villas in Bahria Town Karachi in 2021. So, if you are looking to buy any villa in Bahria Town or want to sell it, do Contact Universal Property Network  For More Information click here or visit our youtube channel further assistance.