Latest Updates & Complete Details of 125 Sq. Yards Plots in Precinct 10B & 11B
by UPN
February 20, 2019
0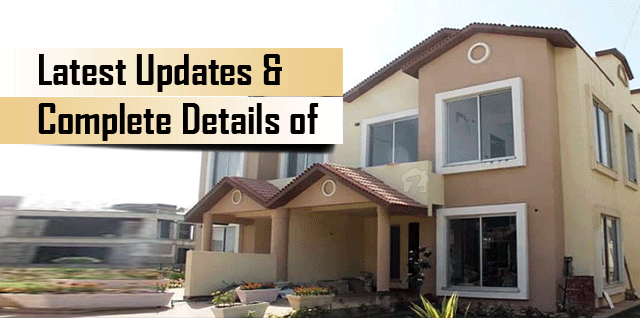 Bahria Town Karachi is now transformed as the most luxurious and modern city within the largest city of Pakistan.  Its administration is committed to providing all the International facilities and top features in this largest housing community. The ratio of inhabitation is successfully growing with the passage of time and more and more investors are showing their keen interest with safe investment for maximum profit.
Since its inception, Bahria Town Karachi is the hot-favorite choice for the residential plots of 125 sq. yards in it. As these plots are high on demand, so Bahria administration has also provided numbers of options to buy the best, attractive plots at the desirable rates. Basically, the plots of 125 sq. yards are available in many precincts, but these days, the demand of 125 sq. yards plots in Precinct 10B & Precinct 11B is increasing every day. So we have just collected all the latest updates and complete details of these precincts that will help you to choose out the best plots of 125 sq. yards for residence and investment point of view.
Precinct 10B Location Details
Precinct 10B is positioned at the top height that a value-added point for this precinct. It is situated close to Ali Block and at the difference of 1 to 2 km from the Grand Jamia Mosque. It's a small but beautifully designed precinct located near the boundary of Bahria Town Karachi.
Precinct 11B Location Details
Precinct 11B is positioned at the difference of 1 Km from the Grand Jamia. It is situated close to Midway commercials. Another great attraction of Precinct 11B is the well-designed parks, and shopping gallery of Precinct 10.
Development Status & Available Possession
The development of Precinct 10B is completed. All the work of road infrastructure is also done so far. Plots are available with possession and the construction of many houses can be seen on the site.
However, the development work of Precinct 11B is also near to completion. If you visit this precinct, you can see that there are some houses that are complete and the grey structure of many houses is also ready.  Bahria administration is working rapidly to make this precinct a wonderful place where you can enjoy all the top features of luxurious residence as soon as possible.
Latest Prices of Plots in Both Precincts
Precinct 10B is all comprised of 125 sq. yards residential plots in it. However, in Precinct 11B, the plots of 125 sq. yards and the luxury villas of 125 sq. yards both are available at the attractive rates. These plots are fully developed and available with possession. The installment plan for these plots is completed so far. And now you can buy these plots on full cash payment.
125 sq. yards plots in Precinct 10B are available at the price bracket of 22 lacs to 35 lacs. The same category of plots in Precinct 11B is available at the starting price of 20 lacs to 32 lacs. Prices are different as depending on the location of plots.
For further details, buying & selling, you can easily contact Universal Property Network.