LDA City Balloting in February 2018 – LDA City Lahore Latest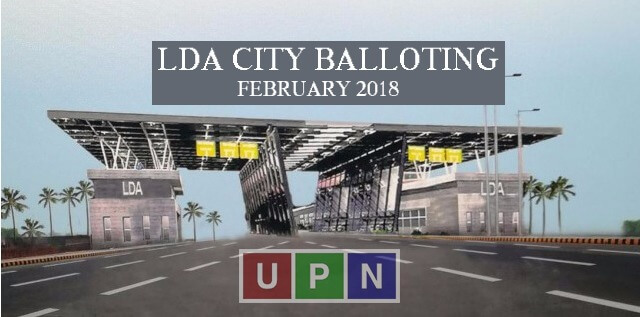 Finally after month of speculations and assumptions, LDA City balloting is all set to take place in February 2018. The date will be officially announced later in this month, but February ballot for LDA City Lahore is confirmed. Lahore Development Authority (LDA) had decided to ballot plot files earlier in November 2017 and a public notice was published in newspapers in this regard. Since then, plot file holders were curious and anxiously waiting for the official announcement of balloting date. So, it's a big news for all of them and their wait is about to get over now.
LDA City Balloting – Number of Plot Files
As per report on LDA City balloting published in today's news paper, LDA has decided to ballot 5, 987 plot-files in this initial balloting.  It will be electronic balloting via computerized method to uphold transparency. However, plot files available at smart installment plan won't be included in the ballot process at this stage.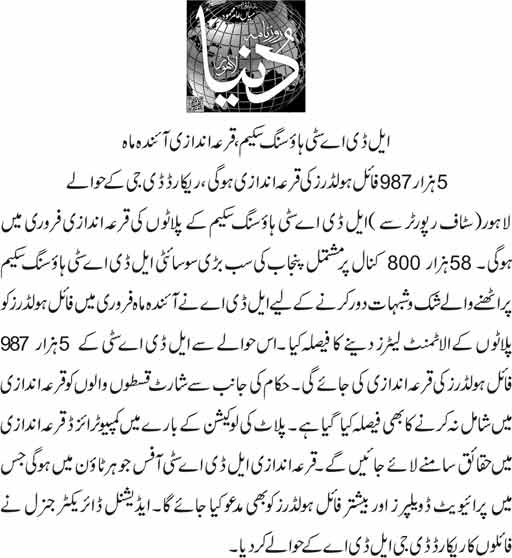 LDA City Balloting Venue & Participants
The ballot ceremony for LDA City Lahore will be held in LDA City Office located in Johar Town. A number of plot file holders and authorized dealers will be invited to attend the ceremony. LDA City's developing partners and many other private developers will be part of this event.
Allotment Letters to be given after Balloting
LDA has also decided to award allotment letters to these lucky plot holders in February 2018 soon after balloting. Additional Director General LDA has already handed over all record of LDA City Files to the Director General of authority to proceed further.
The Ring Road Southern Loop Impact on LDA City
The Southern Loop of Lahore Ring Road has been opened for traffic and it has a designated interchange at LDA City. It will be advantageous for LDA City and its plot prices will definitely go up in the wake of this factor and the balloting of course.
LDA City Development & Future Predictions
LDA City is spread across 58,800 kanal of area and with this massive expansion it is the biggest housing scheme in Punjab. Development activities have now picked up pace in this emerging city and it is ideal time to invest in or hold the existing files for significant short term gain. Plot prices have to rise up here after balloting and development, so in a year or so it will give you a handsome ROI.