LDA City Balloting Software to be Assessed & Verified for Transparency
by UPN
February 15, 2018
0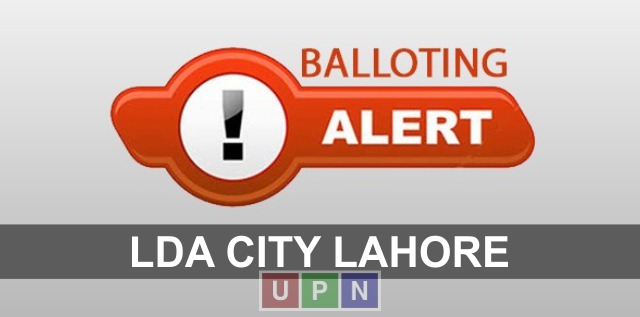 Lahore Development Authority has expedited its preparations for LDA City balloting going to take place in March. In this regard, necessary measures are being taken to conduct balloting in fully transparent manner. The officials of LDA City Directorate have advised authority for assessment and verification of the balloting software from external bodies so no one can question its authenticity. The high-ups of LDA has accepted this suggestion and now LDA City balloting software will go under scrutiny in the next few days before heading towards final showdown.
LDA City Balloting Software
The balloting software for LDA City Housing Scheme has been developed by IT department of Lahore Development Authority. The IT professionals of LDA have tried their level best to ensure safety, accuracy and transparency.

LDA City Balloting Software Assessment & Verification
LDA wants to have verified software for balloting of LDA City. If there are any loop holes, flaws or possibility of forgery found at the initial stage, it must be curbed immediately. For this purpose, LDA has decided to attest and verify this software from Punjab Information Technology Board (PITB), Lahore University of Management Sciences (LUMS) and University of Engineering and Technology. It will be used in balloting once these institutes will check and approve the software.
Software to be Checked by NAB, FIA and Cyber Crime Branch
Other than LUMS, PITB, and UET, the software will be sent to NAB, FIA and its Cyber Crime Branch. As per information, other than representative of NAB and FIA, officials of above mentioned bodies will also be present on the balloting day.
Buyers Increasing as Balloting is Near
The market of LDA City is indicating a positive sign as buyers are now increasing because balloting is near. Still prices have been same more and less but will jump once plot numbers are allotted in the ballot.
LDA City wants to uphold transparency in the ballot procedure through verified software and presence of all relevant stake holders in the ceremony. The rapid development on the site and now accurate and attested software will surely win the trust of its customers.
For more details and latest updates, stay connected with Universal Property Network (UPN).