Escorts Bank Ist Branch Opens Bahria Orchard Lahore for Housing Loans
by UPN
February 16, 2018
2 Comments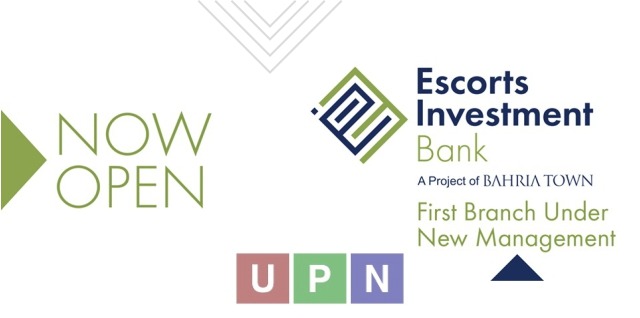 The first branch of Escorts Investment Bank (a project of Bahria Town) is now open in Bahria Orchard Lahore. Mr. Ali Riaz Malik (CEO Bahria Town) inaugurated this first branch yesterday in while Chairman Escorts Investment Bank Mr. Zain Malik was also accompanying him at the occasion. This initiative marks Bahria Town's entry into financial sector officially and Escorts Bank will serve public under the new management with multiple financial services and products especially by low-cost housing loan.
Low Cost Housing Loans for Bahria Town Members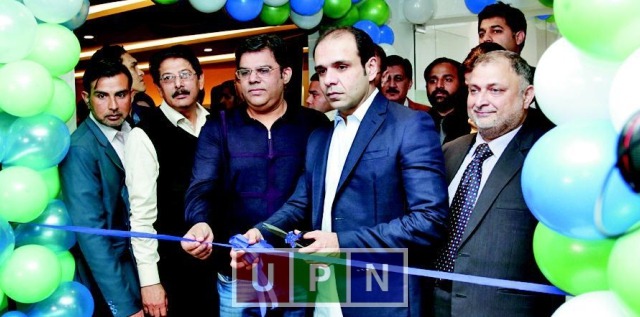 At the opening ceremony, Mr. Ali Riaz Malik told that this bank will promote low-cost housing loan which is their prime objective. This loan service will be available to only those who own plots in Bahria Town and want to build a house on their plots. However, other services and products are available for all. Being an investment bank, the commercial banking services won't be available in its branches.
Escorts Bank to Bahira Town Installments/Other Dues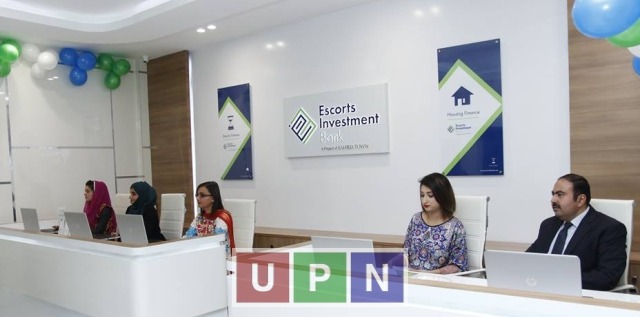 Bahria Town members can deposit their installments and other due payment in Escorts Bank. The bank will be managing all this as separately to facilitate Bahria Town customers to the very best.
Escorts Bank Branch Opening in Bahria Town Karachi on 19th February
Right after Lahore, Escorts Bank's branch in Bahria Town Karachi is opening soon on 19th February, 2018 inside Bahria Town Karachi Head Office. By the end of February, the first branch in Bahria Town Rawalpindi will also be inaugurated.
Escorts Bank Low-cost Housing Loans – Another Public Welfare Initiative of Bahria Town
The terms and conditions of this low-cost housing loan facility for Bahria Town customers are still unknown, yet it is being considered as an excellent initiative. For those Bahria members who were seeking housing finances, the opening of Escorts Bank with the mentioned service is great news.
For more updates and latest information, please keep visiting Universal Property Network (UPN).