Lifestyle & Facilities at DHA Karachi
by UPN
February 18, 2020
0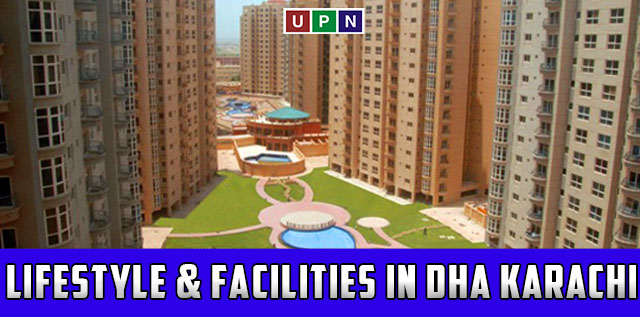 Whenever we plan to invest in the real estate of Karachi, DHA Karachi appears as the top option for us. Moreover, living in DHA Karachi has always been the first choice of the people desires to live in the city of lights.
Located in Clifton Cantonment, the society is primarily famous for its brand reputation and its modern infrastructure.
Comprising of a total of 8 Phases, this project is offering residential as well as DHA commercial plots for sale. Not only land, but DHA Karachi is a place where you can also invest in lavish bungalows and apartments. It is a mega housing project designed with world-class facilities that are hardly available in any other project. Starting from the state of the art hospitals and schools to trendy restaurants and famous shopping malls, DHA Karachi is one and the only project with perfection in everything.
DHA Karachi is in fact, always been among the most favorite areas to invest in the real estate of Karachi. But what makes DHA, a place different from other areas; let's take a look at some facilities that offer paradise-like living in it.
 Facilities that Ensure Quality Lifestyle in DHA
Ideal location    

Easy Access to Transportation

Safe & Secure Environment

Famous Markets & Shopping Malls

Mosques

Standard Educational Institutes         

Well-Equipped Hospitals

Lush Green Parks

Family Entertainment Facilities

Different Cafes and Restaurants
Let's discuss some details of these top-class facilities that provide high-quality living standards in DHA Karachi:
Ideal Location 
The ideal location of DHA Karachi is undoubtedly playing a vital role in increasing its popularity.
The society is a stone's throw away from the beach. Moreover, it is also located close to different famous residential societies, such as Bahria Town Karachi, Clifton, and Naval Housing Scheme.
Indeed, DHA Karachi is located on the drive of 20 to 25 minutes from Karachi Cantonment Railway Station.
Some more nearby locations to DHA Karachi are:
Sea View
Dolmen Mall Clifton
Karachi Gymkhana
National Bank of Pakistan Cricket Ground
Frere Hall
Ibn-e-Qasim Park
Mohatta Palace
Easy Access to Public Transportation            
Another major facility that makes DHA Karachi, ideal to choose for residency is the availability of public transport. Public buses such as Starline, Super Hasan Zai and Sheraz are 24/7 available to provide the best transportation to the people living in the society. Moreover, residents of DHA Karachi also have easy access to taxis, rickshaws and private cabs.  
Safe & Secure Environment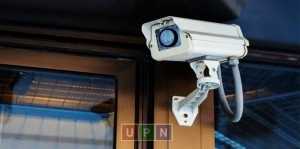 Undoubtedly, DHA Karachi is one of the safest and secure areas for residency. Apart from round the clock monitoring of CCTV cameras in the neighborhood, the Security and Vigilance Directorate of DHA Karachi also works with Sindh Police to provide the safe, secure and peaceful environment to its residents.
Famous Markets & Shopping Malls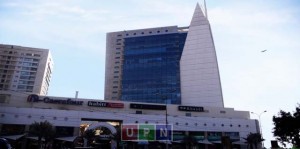 DHA Karachi is a place where you will have no shortage of luxury boutiques and shopping centers. In fact, the outlets of both local and high-end brands spread across in each phase of DHA. Some of the popular stores located in DHA Karachi are Agha Noor, Generation,  Humayun Alamgir, Sheep, and  Deepak Perwani.
Moreover, its residents can also head over to Dolmen Mall Clifton or can browse more outlets in Zamzama Mall, Ocean Mall, Emerald Towers and more. Different famous supermarkets such as Hyperstar, Imtiaz and Chase up all are easily through DHA Karachi.
Mosques in Each Phase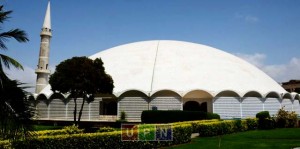 DHA Karachi is a beautiful and well-designed place where you will find separate mosques in each phase of it.
Some of the famous mosques in DHA Karachi are Tooba Mosque, Mustafa Mosque, Usman-e-Ghani Mosque, and Creek Vista Mosque.
Standard Educational Institutes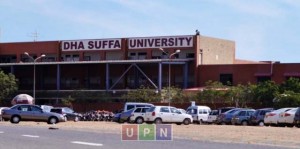 Having standard educational institutes within the society is essential to ensure a quality lifestyle and DHA Karachi has worked brilliantly on it. DHA has already established its own standard schools and colleges within the project. However, the branches of many top private educational institutes are also located in the neighborhood.
Some of the popular schools in DHA Karachi are Bay View Academy, Froebel Education Centre, Haque Academy, and Beaconhouse School System.
Some most famous universities in DHA Karachi are DA Sheikh Khalifa Bin Zayed College, Greenwich University and DHA Suffah University.
Lush Green Parks & Sports Facilities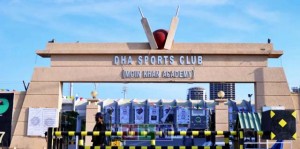 DHA Karachi is an environment-friendly project where you will find an abundance of parks to relax and enjoy a beautiful, fresh environment.
Some of the major parks in DHA Karachi are Nisar Shaheed, Zamzama Park, Major Khalil Shaheed Park, Capt. Raja Farhan Shaheed Park and Sea View Park.
Different recreational places are also designed for the enjoyment of kids such as The Palace in Phase 8 and Chunky Monkey Amusement Park in Phase 6.
Furthermore, DHA Karachi is a perfect place for sports lovers. It is offering major sports facilities in DA Country and Golf Club, Moin Khan Academy, DA Zamzama Club Hockey Stadium and South end Club Cricket Stadium as well.
Well-Equipped Hospitals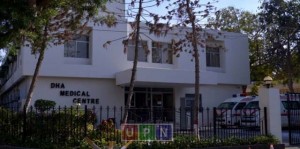 Some of the major states of the art hospitals in DHA Karachi that are providing with best emergency medical treatments are National Medical Centre and Medwin Hospital. People living in DHA Karachi can also visit DHA Medical Center located in Phase 6.
Medwin Hospital and National Medical Centre are some of the major state-of-the-art hospitals in DHA Karachi, providing residents with emergency medical treatment. People living in the area can also visit DHA Medical Center in Phase 6. Aga Khan University Hospital Laboratory is also located in Phase 2 Ext in DHA Karachi.
Different Cafes and Restaurants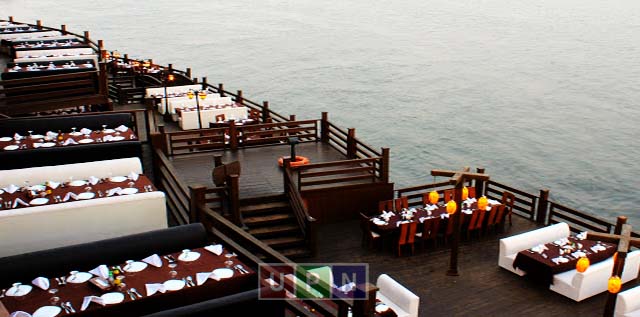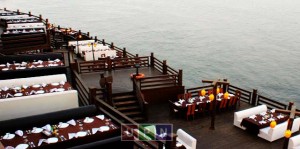 DHA Karachi ensuring high-quality, standard lifestyle is also an area with some of the best eateries in the city.
Some best restaurants located within DHA Karachi are Thyme Restaurant, Café Zouk, POMO Neapolitan Pizzeria and Yoshi's. Meanwhile, people who prefer desi food can also head over to Do Darya and Kolachi Restaurant.
Best coffee shops with immense popularity are Espresso, FLOC, and Mocca Café,  
In conclusion, DHA Karachi is like a shining star twinkling in the landscape of Karachi and ensuring quality lifestyle to the people who desire to live peacefully in the City of Lights.
Stay Updated with Universal Property Network!