Naval Anchorage Gwadar – Another GDA Approved Project
by UPN
August 22, 2017
0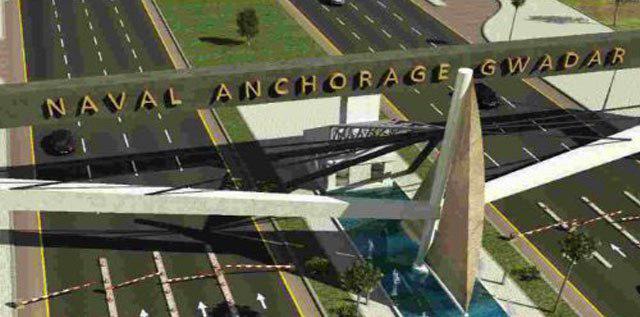 Naval Anchorage Gwadar, a project by Pakistan Navy Benevolent Association, was officially launched on 19th August 2017. A Newspaper ad was published to announce the launch. The project is being managed by ProMag Pvt. Ltd; the same builder working on DHA Multan as well. Naval Anchorage Gwadar carries NOC from Gwadar Development Authority, which highlights legitimate status of the housing project. Spread over more than 1400 acres of land, Naval Anchorage Gwadar seems to be an excellent investment opportunity with facilities like Gated community, healthcare, international standard schools and world-class sports activities being promised to future residents.
Naval Anchorage Gwadar Location
Naval Anchorage Gwadar seems to have hit the bull's eye when it comes to location. According to the advertisement published in leading dailies, Naval Anchorage Gwadar will be located near Zero Point of Gwadar City on a junction between Rakshan Avneune and Coastal Highway.
Naval Anchorage Gwadar Investment Potential
Pakistan Navy Benevolent Association is a welfare organization working for employees of Naval armed services. This organization has already successfully launched Naval Anchorage project in Islamabad and Naval Farm Houses in Islamabad Zone 4. Sources say that majority of plots will be allocated to Navy employees but still some of the plot cuttings in size of 1 Kanal will be available for sale to common citizens as well.
Naval Anchorage Gwadar seems to be a Naval DHA where plots allotted to employees of Navy will be eventually sold to common citizens by the same naval personnel. Even then, huge profits can be earned from these plots due to sophisticated standards of development that are expected from professionals like ProMag Pvt. Ltd, ideal location of the project and huge potential of real estate market in Gwadar due to CPEC.
Naval Anchorage Features
Naval Anchorage Gwadar promises to be a modern day housing project packaged with state of the art facilities. Developers vow to deliver top notch facilities to their buyers and residents like
Over 100 Acres land allocated for Green Belts & Parks
Wide Front on Coast Highway
Top Quality Infrastructure
Best possible security apparatus
Sports & recreational facilities
Educational facilities with help of international schools, colleges and university campuses
Healthcare clinics and Hospitals
Naval Anchorage Gwadar could be an investor friendly prospect and will surely intensify the quality standards of modern day lifestyle in futuristic city of Gwadar.
Contact Us For More Information On Naval Anchorage Gwadar