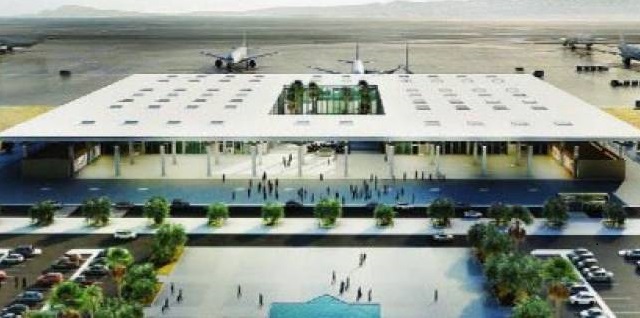 The construction of New Gwadar International Airport (NGIA) that will handle the largest passenger planes, will start by the end of 2017. As per latest update from country's fast-developing regional economic hub, the new Gwadar airport would be operational after completion in thirty months. Earlier, it was supposed to get into development phase in the end of September, but now Board of Investment (BOI), Pakistan has clarified about it.
About New Gwadar Airport
New Gwadar Airport is a mutual project of China and Pakistan under China Pakistan Economic Corridor (CPEC). The estimated cost of $230 million for this project will be financed by Chinese Government Grant while Civil Aviation Authority (CAA) will be administrative authority from Pakistan.
New Gwadar Airport Design & Construction
The New Gwadar Airport design and construction contract has been given to China Communications Construction Company. However, design model is yet to be unveiled that will be followed by constructors.
Area & Location
The new airport will be located Gurandani, 26 KM east of Gwadar City, Balochistan at 3000 acre of land. CAA has already marked down the area which lies in the northeast of existing Gwadar airport, but quite far away from it.
Capacity & Operations
With international status, new Gwadar Airport will operate under the open sky policy. It will have capacity to manage a combination of ATR 72, Airbus, (A-300), Boeing (B-737) and Boeing (B-747) for both international and domestic flights. Once it gets completed, chances are there that existing airport will be upgraded to manage operations of wide-bodied aircrafts.
Advantages for All Projects of Gwadar
The emerging port city Gwadar is in the zone which will see huge development in future. A number of CPEC projects are starting soon in that area to reshape the entire region. The new housing societies like Green Palms and Gwadar Central have become part of its expanding real estate market. In this context, the New Gwadar International Airport possesses long term benefits for investors, visitors and locals. It will also share burden of the existing airport when the port city will be developed completely.
For latest updates on CPEC and real estate projects in Gwadar, stay connected with Universal Property Network.