New Lahore City Master Plan Expected to Change Soon
by UPN
January 27, 2018
0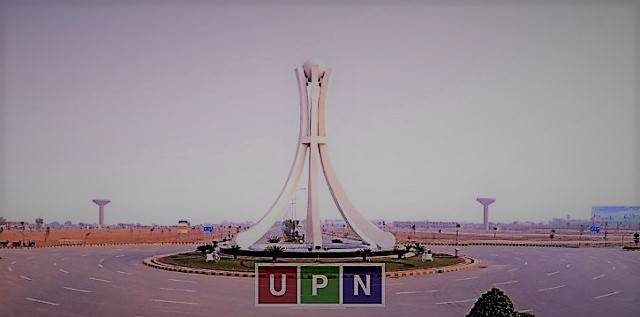 New Lahore City Master Plan will be changed in coming days. Lahore Development Authority (LDA) has published the advertisement in which the details of the proposed changes has been provided. As an LDA approved housing scheme, New Lahore City administration has to get approval of these changes before they are implemented on ground.
Proposed Changes in New Lahore City Master Plan
The original layout plan for New Lahore City was approved by LDA on January 11, 2011. Now the developers of the housing scheme are looking to introduce few changes in the Master plan to make some minor adjustments in the location of some plots, changes in status of few buildings and other technical alterations. The list includes:
Slight change in the design for the Main entrance of New Lahore City.
Plot numbers 76 to 78 in New Lahore City are going to be turned into a site for apartment building.
Status of plot number 1 in New Lahore City is converted from Residential into Commercial.
Location and plot numbers of a few plots has been changed
Location of Commercial plots has been changed and some alterations have been made in the land allocated for commercial usage
The size of land reserved for solid waste disposal has been changed.
Size of Public Welfare buildings is changed.
Location and plot numbers changed for Plots leased out to LDA as a guarantee to provide all promised facilities
Area of Mosque has been reduced and the reduced land has been transformed in a public use facility
Land has been reserved in the Park for an overhead reservoir, water tank and water pumping station.
LDA has asked from general public that if they have any complaints regarding these proposed changes in New Lahore City Master Plan, then they must contact the Authority by February 7, 2018.
Recent months have seen trade activity of New Lahore City plots picking up pace. New deals of 3 Marla plots, 5 Marla plots and 7 Marla plots has been launched in New Lahore City that promise to deliver possession in next 18 month. Development is underway at speedy pace in New Lahore City. Not only possession in several blocks is available but construction on dozens of houses has also kicked off in New Lahore City.
If you are interested in buying a plot in New Lahore City, then contact Universal Property Network. Our professional staff of real estate consultants will help you buy an ideally located plot in a reasonable price range.