New Property Deals in 2021
by UPN
January 6, 2021
0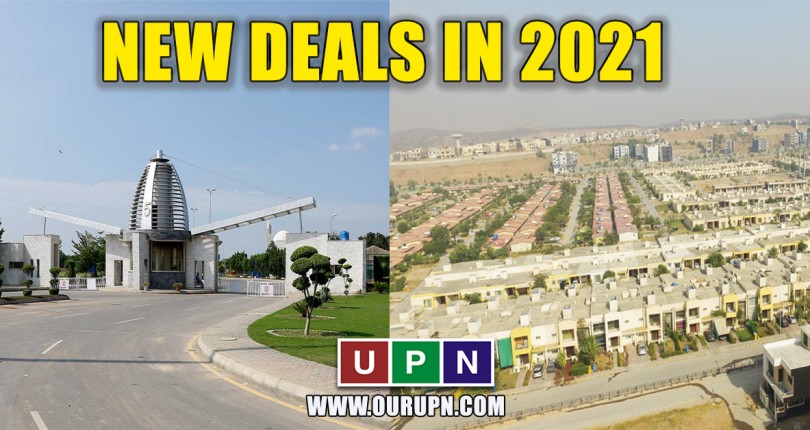 The launching of different new and exciting property deals is expected in 2021. Pakistan real estate has experienced a sudden boom in 2020 and hopefully, the coming year will bring more investments. People are showing their interest in the big and the best projects around the country. This is the reason behind the increase in prices of residential and commercial property. However, some of the upscale and most-awaited projects such as Bahria Orchard Phase 5 and Bahria Town Peshawar is launching is also launching in 2021. So, the return on investment in 2021 will be high. Let's know more about the launch of these new and mega societies in Pakistan.
Bahria Orchard Phase 5
It is a new but the most attractive residential development in Lahore. Since Bahria Town has disclosed some of its details, it has become the most awaited project among investors. People worldwide are anxiously waiting for the official launch of new property deals in Bahria Orchard Phase 5.
Different categories of residential and commercial plots are launching soon in it. Moreover, the official launch of Bahria Orchard Phase 5 is within the first two months of 2021.
Bahria Town Peshawar
This the long-waited, mega-development project by Bahria Town Private Limited. This project's launch was expected in 2020; however, different reasons, including the Covid-19 global pandemic, have delayed its launch. So, we can hope that Bahria Town Peshawar is launching in 2021.
The launch of Bahria Town Peshawar brings countless opportunities for buyers and investors across the globe. This Bahria Town in Peshawar will be a modern and international standard housing venture. Plots, houses, villas, and apartments on easy installments will be available in it. Moreover, the development of Bahria Town in the capital of KPK will create hundreds of job opportunities.
Additionally, the plots and constructed properties will be available with a convenient payment plan that will definitely worth your investment.
Other Property Deals Expected in 2021
Like the year 2020, Bahria Town will continue to facilitate its valued customers with the best property deals in 2021. We expect different new launchings in Bahria Town Lahore, Bahria Orchard Lahore and Bahria Town Karachi. Most importantly, most of these properties are launching on open forms. Even, the new deal of constructed houses in Phase 2 is launching within a couple of weeks.
So, get prepare, keep your investments ready, and plan to grab the best property deals launching in 2021. Stay connected With Universal Property Network  For More Information click here or visit our youtube channel further assistance