Park Avenue Housing Scheme Development Status & Increased Plot Prices
by UPN
February 20, 2018
0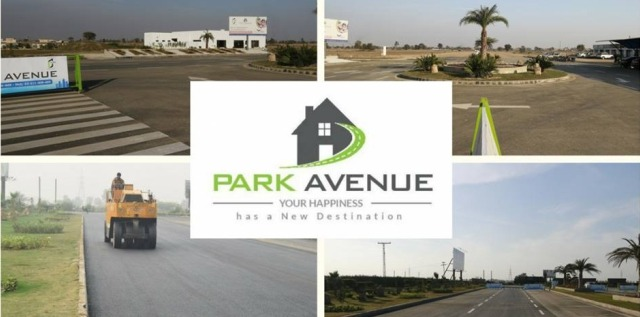 Park Avenue Housing Scheme started off its journey with the tagline of 'plots not files' which has more appeal among buyers. Its location with having tow of Lahore's top societies LDA City and Lake City in the neighborhood and closeness with Lahore Ring Road Interchange is amazing by each aspect. Plus its LDA approved status and 100% land ownership have a huge impact on buyers' choices. Development activities are now pricking up pace on site of Park Avenue Housing Scheme and recently its plot prices have been increased.
Park Avenue Housing Scheme Development Status
The development work is underway in block A and on Main Boulevard. In the first phase, main focus is on development of roads. Sewerage and electrification works are going on side by side. Water lines and electric poles are being installed in this area which will soon come on ground.
Park Avenue Housing Scheme Plot Prices Increased
The management of Park Avenue Housing Scheme has increased the plot prices after the development work. Only residential plots prices have been increased whereas commercial plots and shop are available at the same prices. Though prices have gone up fractionally but a slight change in payment plan from 2.5 years to 3 years now is actually for buyers' convenience.
Park Avenue Housing Scheme Booking & Payment Details
For residential plots of all four categories, booking will start from 25% while commercial plots and shops can be booked by paying 20% as down payment. Buyer will have to pay the rest of the amount in 30 monthly and 5 balloon payment (after six months) for residential plots. Commercial plots and shops are available at 16 quarterly installments on 4 year payment plan.
Park Avenue Housing Scheme Payment Plan with Revised Prices
Following is the revised payment plan with increased prices for developed residential plots. The payment plan and prices of commercial plots and shops remains unchanged.

A Suitable Option for Investment or Residency
Park Avenue Housing Scheme potentially is one of the most suitable options among emerging housing societies of Lahore. Offering direct ownership of plots and not adopting the old file system is its key for success. The provision of standard facilities coupled up with prime location will add more value to this project of Musa Builders in future.
For more updates and latest information, please keep visiting Universal Property Network (UPN).