Upcoming Developments in DHA Lahore to Facilitate Residents
by UPN
February 21, 2018
2 Comments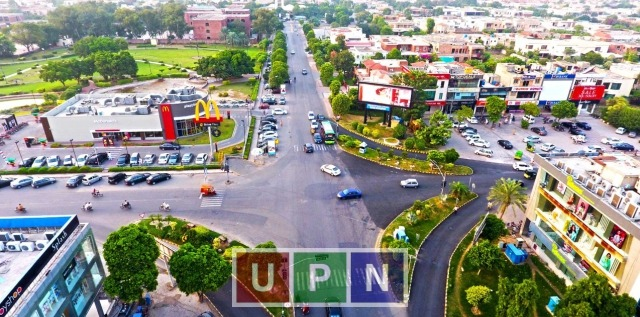 DHA Lahore is committed to provide world class facilities to its residents and working dedicatedly to serve its clients. Being a high-standard housing and lifestyle destination for years, it is considered as a benchmark in housing across the country. To address the issues of residents and to know their requirements, annual meeting of DHA Residents Association was held recently. In the session, DHA Administrator Brigadier Sajid Khokhar was briefed about the current problems and needs of residents. The issues like security, traffic management, provision of medical and educational facilities and a clean and green environment were discussed and following DHA administrator ensured about the following developments for the betterment of residents.
Boundary Wall to be built Around DHA Lahore Phase 6 and Phase 7
In order to provide fool proof security to the residents, boundary wall to be constructed around DHA Phase 6 and Phase 7. The plan has already entered into development phase on site and it will be completed soon.
E-Parking and Enhanced Security
The E-Parking plan will soon implemented in E and H blocks of Phase 1 and Y and Z blocks commercials of Phase 3 which receives a huge footfall of visitors on daily basis. The security force in the above mentioned areas will be increased and after professional training to cope up with challenges. DHA Lahore will be made a safe city in collaboration with Police and DHA officials. The new security plan has been prepared and DHA has been divided in to two major sections from Phase 1 to Phase 5 and from phase Phase 6 to Phase 8. Two teams will be designated in these areas for protection of residents and visitors.
Clean and Green DHA Lahore
To make DHA even cleaner and environment friendly, Rs. 1.5 million have been reserved to plantation and landscaping. The cleanliness and sanitation will be improved further by increasing waste management and disposal vehicles. As traffic badly effect the environment through hazardous emissions, traffic management force is ready to tackle it and to bring it to the least.
Uplifting of Old Phases
One of the most common issues faced by DHA residents is of no development and face lifting of amenities available in the old phases. DHA management is in process now to finalize the plan for uplifting of schools, commercials, mosques, parks and other facilities to the modern standard. Whereas educational institutes and mosques are lacking in the new phases which are in future plan of DHA Lahore gradually.
DHA Lahore administration has some long-term plans to make it exemplary project. Developments are underway in some a number of its phases so soon things will be materialized for facilitation of residents.
For more updates and latest information, please keep visiting Universal Property Network (UPN).