Property on Installments in Bahria Town Karachi
by UPN
November 5, 2021
0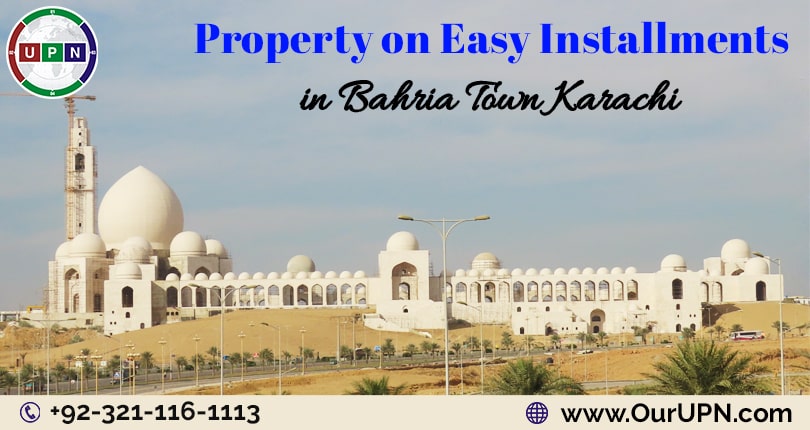 Are you planning to invest in Bahria Town Karachi? But wishing for a property on installments in it? Then, get ready to buy the best options available for you. We UPN brings you the beneficial information of apartments, offices, and villas that you can buy on easy installments. So, let's find out the details without wasting any time.
Property on Installments
Villas in Bahria Town Karachi
Bahria Town Karachi offers a wide range of options in villas, starting from 125 sq yards to 500 sq yards luxury villas. However, most of these villas are available in full cash only. But people looking for a property on installments can purchase easily villas of several sizes. The available options are:
AQ Villas is located in proximity of Imtiaz Supermarket. These villas are reasonable in prices and best to invest in. Moreover, several private builders are offering villas on installments in Bahria Town Karachi.
At the same time, Universal Property Network offers you villas with customized payment plans. For example, you can buy any villa size, i.e., 125 sq yards, 250 sq yards, and 500 sq yards with the installments option of 1 – 3 years. Also, you choose plot selection, your house layout plan, exterior, interior, everything.
Apartments on Installments
It is one of the high in demand and readily available properties in Bahria Town Karachi. Bahria Apartments and Bahria Heights are the two popular options, but their availability is only on a lump-sum amount. However, you can invest in Paragon Tower, Descon Towers, AQ Builders apartments, Dominion Builders, and Diamond Builders projects to get the best living spaces.
All these are the top builders in Bahria Town Karachi, offering secure and profitable investment opportunities. But, on the other hand, these projects' locations are prime and easy installments are making them the best to grab.
Offices and Shops on Installments
Another good option to invest in property on installments is offices of several sizes. These offices and shops are affordable in rates. Moreover, you can buy them with convenient payment plans. Bahria Town Karachi provides you with an opportunity to invest in the perfect properties of your choice. Our suggested locations to purchase these commercial properties are:
Midway Commercial A and B Sides
Midway Commercials 2
Jinnah Avenue
Theme Park Commercial
Liberty Commercial
Hospital Commercial
Iqbal and Quaid Commercials
Stadium Commercial
Several high-rise projects are developing there from which you can choose and compare several options. But one crucial thing is to check the credibility of the builders before investment. If you are looking for complete details of any of these properties in Bahria Town Karachi, contact us confidently!
Contact us for further assistance. Please contact Universal Property Network For More Information click here or visit our youtube channel further assistance