Quaid Villas in Bahria Town Karachi – Available on Reasonable Prices
by UPN
November 8, 2018
0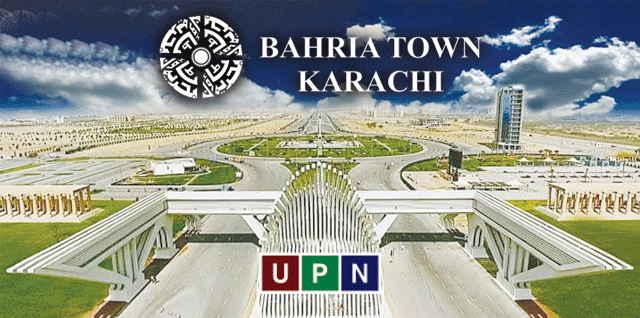 Bahria Town Karachi is the project that makes the dreams come true with its excellence. Its high-class facilities and features have made this housing project the best and the only outstanding one is all. It is designed with high standards living facilities, amazing atmosphere, beautiful sights, and well-secured areas. It is designed to provide you with a luxurious lifestyle from all walks of life featuring flats, houses, villas, and farmhouses. Today, we are bringing to you the latest updates of Precinct 2 Quaid Villas. These are 200 sq. yards villas. Precinct 2 Is the only precinct of  Bahria Town Karachi, where all the basic facilities are already provided. Let's discuss the location and prices and features of Quaid Villas.
Quaid Villas – Ideal Location and Featured Facilities
Quaid Villas are located at the prime location of Bahria Town Karachi. It is located at the 10 minutes walking distance from the main gate. Its features include:
International Theme Park is located at the drive of 5 minutes from it. Buying a property close to the biggest attraction of a Bahira Town Karachi is a value-added point and you will definitely enjoy a beautiful sight and environment with your family.
The state-of-the-art hospital is Begum Akthar Rukhsana Memorial Hospital is situated close to it.
A well-developed Bilal Developmental Store is here to meet the groceries requirements.  So it's an ideal opportunity for you to enjoy a luxurious lifestyle at the Quaid Villas.
Quaid Villas – A Great Residence and Rental Opportunity
Quaid Villas is all designed for the comfortable and peaceful lifestyle of the residents. These villas are the ideal choice for the families wants to enjoy their life happily with their children. Not only residency, but it's also a good option to get a good rental amount every month. 200 sq. yards of Quaid Villas is comprised of:
Double Story Construction
3 Bedrooms (Master Bedroom on the Ground Floor and 2 Bedrooms on 1st Floor)
So let's avail the opportunity and buy your villa at the right time.
Quaid Villas – 200 sq. Yards Villas Latest Prices
Approximately, the numbers of villas are about 650 to 700 villas, so these are the limited villas that are still available at a reasonable price. The price for 200 sq. yards villa is starting from 1.70 Crore to 2.20 Crore. The high-class lifestyle that is provided in Bahria Town Karachi makes the price of these 200 sq. yards villas quite reasonable. All these villas are available at the full cash payment. No easy installment plan is yet announced.
Universal Property Network is the authorized dealers of Bahria Town Karachi. For any details about the Quaid Villas, just make a contact with our UPN realtors or keep visiting our website to stay updated with all the latest property deals and happenings.