Sell Your Non-Existing Property & Invest in Ready To Move Property In Bahria Town Karachi – An Important Advice by UPN
by UPN
February 4, 2019
0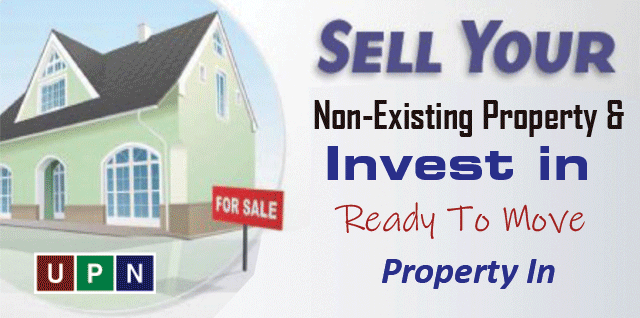 Bahria Town Karachi is an excellent place for residence and investment. It is beautifully designed with having different categories of residential and commercial plots available in it. Even, there are different choices for the build-in property is also provided. It would be nothing wrong to say that it's an ideal housing community or simply a place of dreams exists in this real world. Not just residence but there is many options are available here in which you can invest and can easily earn the promising profit.
Current Market Situation
But from the last few months, due to the ongoing case of Bahria Town Karachi in the Supreme Court of Pakistan, the rates of property are down. All the available property in this master housing plan can be easily purchased on economical rates. The prices are low only for the time until all the issues of illegal land are not resolved.
An Important Advice by UPN
So, today, UPN is going to share important advice for those investors who have already invested their amount in different precincts and sub-projects of Bahria Town Karachi. But the property is not yet developed.
If you have invested your amount in different precincts of Bahria Town Karachi, where the development is incomplete or not yet started then just sells out your non-existing property and invests in ready to move or ready to construct plots.
The land of Bahria Town Karachi where the development is not yet started is:
Some Area of Bahria Sports City
A Large Area of Bahria Sports City
Some Land Available in Precinct 26A
A Portion of Precinct 32
Valley Block & Located Close to it
As the rates of the property are already economical so there will be a little difference of prices. But buying the plots, apartments, and villas that are complete in term of development or available in the inhabited area is a big opportunity for you.
It is the right time to get rid of non-existing property that you have invested your money and to invest at the plots and ready to move the property to meet the need for ideal residence and promising investment.
The prices of the property in Bahria Town Karachi is soon going to increase as soon as the matter of legalization of land will resolve so don't miss the chance and contact your Universal Property Network to sell out or to buy a new property in Bahria Town Karachi.