Tips You Must Follow While Buying Property in Bahria Town Karachi
by UPN
March 30, 2018
0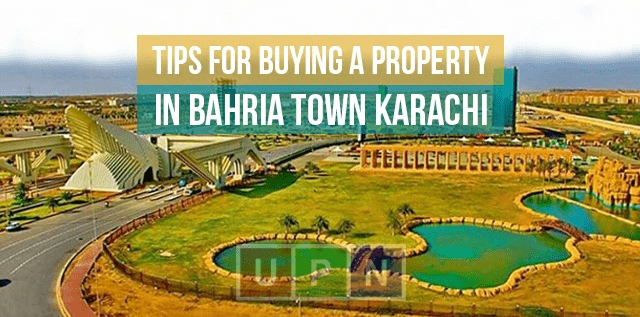 Bahria Town Karachi is a hub of investment opportunities trending on top in city's property market since it was launched. A number of its properties are being traded in its different subprojects on regular basis. Currently, it has shaped into a buyers' favorite market with countless options of residential plots, built properties, flats and etc. However it's never an easy selection from such a wide range of choices available. Either you are looking for a plot or a ready-to-live property, some valuable instructions and tips can refine this process. It's not all about your investment budget and expected ROI only as selection of property includes a number of things.
Here we point out important buying tips for purchasing a property in Bahira Town Karachi that shouldn't be overlooked:
Important Buying Tips for Bahria Town Karachi
Avoid Category Plots On High Price
Generally buyers wish to get a premium location property like facing park, at Main Boulevard or positioned at corner. These are called category plots and available at relatively higher price because seller had paid extra charges at the time of launch. In case if you are willing to buy a good location plot/property, prefer near park and semi corner instead of A category plots. It will be equally beneficial for you in terms of returns on investment but would cost less.
Don't Hesitate for East or West Open (Built Properties)
While purchasing built properties in Bahria Karachi, buyers are confused about what to choose between east open or west-open properties. Bahria Town Karachi built properties including flats, homes and villas have been designed in a way to ensure proper ventilation. You should not miss out a good chance in case of east-open and west open. Both these options are equally good to serve the purpose.
Opt for Long-Term Investment for High ROI
If you are really looking for a good profit margin in Bahria Town Karachi, then go for long-term investment. This developing community is more suitable for long-term investment. You must have capacity to mature your investment (wait till payment/Installment plan completes).
Refrain From Overbuying For Short-Term Investment
A number of buyers are inclined towards short-term investment and buy properties in bulk as a result. These investors are advised to refrain from overbuying as it can end up in considerable loss instead of short-term gain.
Majority of buyers are either not aware of these points or deliberately ignore it and only cross check about rates. To make a good selection, one must have to recall all these point to know exactly where to invest in Bahria Town Karachi.
For more updates and latest information, please keep visiting Universal Property Network (UPN)