Bahria Town Karachi Property Buying Trends and Tips
by UPN
December 3, 2017
2 Comments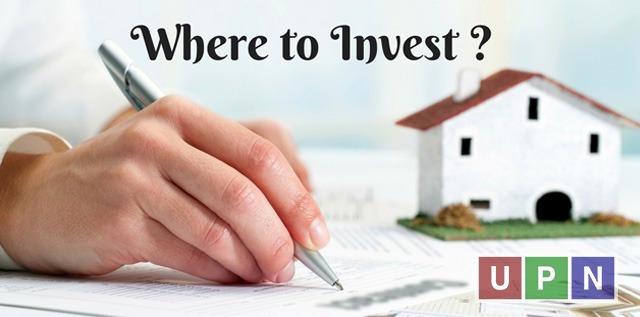 For a large-scale project like Bahria Town Karachi where a number of investment options are available, it is always tricky for buyers to choose the right option. With no or less background information and lack of proper guidance, they can make mistakes of wrong choices at inappropriate time. Dominating the real estate landscape of the country, Bahria Town Karachi properties have huge profit potential and also ideal destination for residency. Based on latest market updates and future prospects, following are the areas where you should buy property in Bahria Town Karachi.
Old Bahria Town Karachi (125, 250, 500 and 1000 Sq Yards Plots)
The term 'old BTK' is referred to the existing projects of Bahria Town Karachi in which 125, 250, 500 and 1000 Sq Yard plots are available. According to the market trends, it is high time to buy these plots in different precincts as possession is available in some of these and promised to be given soon in the remaining ones. Currently, property rates are quite reasonable and will go upwards once possession is granted.
125 Sq Yards Plots In 16 Different Precincts
In old BTK, 125 sq yard plots are being traded like hottest properties because Bahria Karachi probably won't come up again with this plot cutting. Despite a huge demand of these plots which are available in 16 precincts, prices are still affordable.
250 Sq Yards Plots In 8 Different Precincts
250 sq yard plots come next on recommendation list which are located in 8 different precincts. Development of these plots is almost near completion (90%), so it is going to be a preferred choice of buyers in the upcoming days.
Bahria Sports City
Bahria Sports City, the biggest project of Bahria Town Karachi, is witnessing massive trade of its plots. This trend will keep on for upcoming months as plot prices here are still in range. The next projects and offers of Bahria Karachi won't be available in this price range.
Bahria Golf City
Bahria Golf City is another project of Bahria Town Karachi where buying time is at its peak. This exclusive project is a master piece of Bahria Karachi and possession available here. A lot of variation has been seen in its plot rates which are available at low and high prices owing to the location.
3 Things to Keep in Mind while Buying Property in Bahria Town Karachi
Trends and timings are always crucial in property buying and it should be kept in mind while investing in Bahria Town Karachi as well. The buyer should know that is it buying time or selling time and then take decision accordingly.
Always be informed about updated property rates of Bahria Town Karachi before investing in its properties.
Don't get trapped in artificial bubble and never invest when you fear such situation in this mega project. It only ends up giving a loss to buyers, so be careful.
Bahria Town Karachi market is far away from saturation and still plenty of room left for buyers and constructors to get maximum profit. For advisory and guidance over investment opportunities in Bahria Town Karachi, always contact Universal Property Network (UPN).