5 Reasons Which Make Apartments a Suitable Living Option for Buyers
by UPN
May 5, 2018
0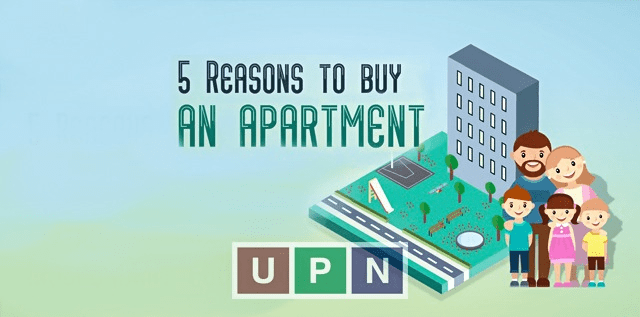 In this modern age where development has revolutionized housing sector, buyers have different options to choose for living. From and independent houses to community/society apartments, they can opt for an option which is suitable as per their needs. From last couple of years, the trend of apartment living is rising in our country and a number of buyers are prefer to buy an apartment instead other options. There are certain valid reasons behind it and here we are presenting top five of them in detail below.
A Sense of Security
As compared to independent housing units, apartments are more secure. The apartment buildings have security guards, CCTV, security alarm system and don't have to bear additional costs for all this. You don't have to worry about your apartment security when you are out for longer period than usual (vacations or outstation).
Low-cost Maintenance
The low maintenance cost of apartments as compared to independent homes makes a good reason to go for it. The owner of apartment is charged a lump sum amount in account of maintenance charges and developers itself look after the maintenance services regularly. The owner doesn't need to take the headache of maintenance issues as it's the responsibility of developers.
Modern Amenities & Facilities
The modern amenities and facilities one wish to have among living necessities. In apartment living, you are provided such amenities like playground, gym, swimming pool, community buildings and more near to your doorsteps. These facilities are part and parcel of standard living now days and elevate your lifestyle.
Community Living
Community living with developing social connections like a family is all what you get in case if you live in apartments. The feeling of togetherness you get by apartment living is a matchless experience where people care for each other.
Easy to Sell/Rent out
Whenever you are buying a property, you must have to think like an investor too. If you are not interest in living, you can easily sell or rent out your property. In case of apartments as usually these are located in the downtown of the city, these are easy to sell or rent out as compared to independent homes. You can earn reasonable profit and handsome rental income easily if you are buying for investment purpose.
For more information and latest updates, keep visiting Universal Property Network (UPN).