5 Things You Must Do For Buying a Property in Bahria Town Karachi
by UPN
August 6, 2018
0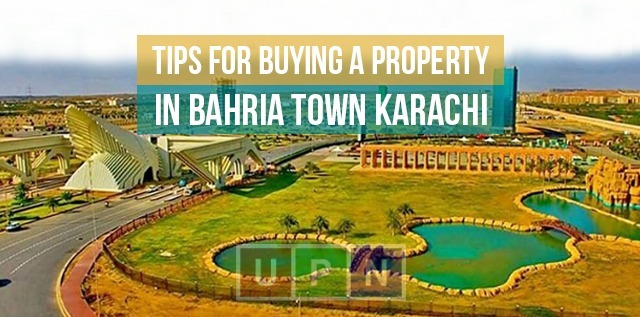 For buying a property, a buyer always required a particular strategy to get the best out of available options. A smart approach must be adopted if you are going to buy in a mega housing scheme like Bahria Town Karachi. Since a number of opportunities are available in this project, one must be clear about his budget and preferred choice. Even if it is plots, villas and other options, one must see all aspects before making a selection and finalizing a deal. This smart approach involves some basic tips and workable do's which can help a buyer for buying in Bahria Town Karachi. Let's we explain it in chronological order.
Do Proper Research and Be Informed
All buyers should have enough information about the project they are going to invest in. Before buying a property in Bahria Town Karachi, customers should do proper research about the project. It will help them a lot and make their property search task a bit easier.
Inquire and Cross Check about Rates
Buyers are always concerned about property rates as if they are going to buy a property on higher price than its actual worth. They should inquire about rates from two or more sources and cross check them to avoid buying at high prices.
Visit Practically to See Location
Location of property is always key in Bahria Town Karachi and it should not be compromised. Buyers must visit the location practically themselves for complete satisfaction and peace of mind. In this case, don't rely only what is told to you buy real estate advisors.
Look at Pros & Cons
When you are done with visiting location of the properties (available options), consider the possible pros and cons. It will give you a better idea that which property is more suitable for you.
Compare the Available Options
At last when you have the few options to choose, compare these filtered options and see which one is the right choice for you.
Please keep in mind that never ask for a same property to too many real estate agents. It only increases the demand of particular property and automatically increases its price. Cross checking the price of property is what you should do but don't try to be over smart in this case.
For more information and updates, keep visiting Universal Property Network (UPN).