Best Bahria Karachi Plots to Invest – Bahria Karachi Update
by UPN
February 17, 2018
0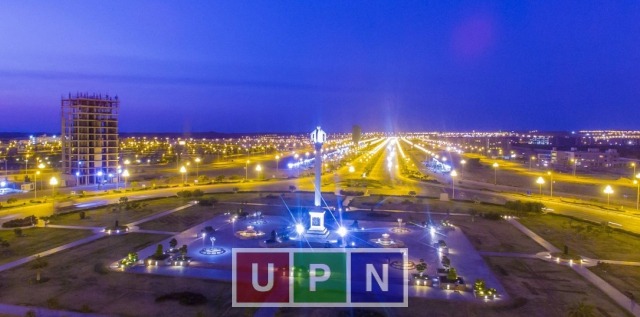 Bahria Karachi plots provide a profitable option to investors who are looking to earn sizeable returns in a short period of time. But, sometimes, with more than 50 blocks and nearly a dozen categories of residential plots available for investment, an investor might feel confused about the potential of a particular option. So we have compiled a list of Precincts in Bahria Town Karachi that are ideal for investment at the moment.
125 Sq. Yard Bahria Karachi Plots – Precinct 23
The smallest and most investor friendly category of Bahria Karachi plots is 125 Sq. Yard. They have an economical price tag and their demand is always higher than other plot categories. Currently, Precinct 23 of Bahria Town Karachi is perfect for investment in 125 Sq. Yard plots. Prices start off from Rs. 2,400,000 and can go up to Rs. 3,000,0000 depending on the location of the plot.
Development is nearing completion on these 125 Sq. Yard Bahria Karachi plots. Sandwiched between Bahria Golf City and Bahria Sports City, prices of these Bahria Karachi plots will surely experience an exceptional rise once construction of houses start off in these projects in next 1-2 years.
250 Sq. Yard Bahria Karachi Plots – Precinct 22
In the category of 250 Sq. Yard Bahria Karachi plots, you can find no better option as compared to Precinct 22. Earlier due to lackluster development, the own prices were slightly lower in this block but now the development has picked up pace. This increased development activity will bring in higher investor interest in this block.
Precinct 22 is your best option to buy 250 Sq. Yard Bahria Karachi Plots located right next to Bahria Golf City. Proximity to lush green outfields of 36 Hole PGA Standard golf course will bring in higher residential interest in these plots, once development is complete and possession is given. That will be your time to earn sizeable profit on your investment.
500 Sq. Yard Bahria Karachi Plots – Precinct 29
For buyers who want to enjoy the facilities of Rayhan Hills Golf Course without having to pay high prices of Bahria Golf City plots, these 500 Sq. Yard Bahria Karachi plots are just perfect. There is just a 400 ft. wide Jinnah Avenue separating Precinct 29 from Bahria Golf City.
Dancing Fountain and Bahria Paradise Karachi are also located at a drive of few minutes from this block. These are the most economically priced 500 Sq. Yard plots you can find in Bahria Town Karachi. With an own ranging from Rs. 3,000,000 to Rs. 5,000,000 these Bahria Karachi plots will provide you the best chance to enjoy all the facilities and lush green views of Bahria Golf City, without paying large sums of money.
If you are interested to buy plots in above mentioned blocks of Bahria Town Karachi or in any other project of Bahria Karachi, then contact Universal Property Network. We are authorized dealers of Bahria Town Private Limited.