Precinct 8 250 sq yards Plots Bahria Karachi – Ideal Option for Buyers
by UPN
February 18, 2018
0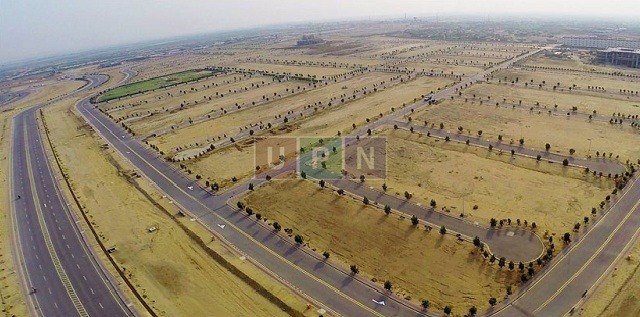 When buying a plot in any housing society, buyers prefer to opt for those options which are at main side or at an adequate distance from entrance. In Bahria Town Karachi, property trade is on peak as the project completing development stages rapidly. People are now living in frontier part of BTK and its starting precincts (Precinct 1, 2, 6) and still a lot of opportunities are there waiting to be grabbed. The 250 sq yards plots in Precinct 8 are one such option that is ideally located and have enough appeal for the buyers.
Precinct 8 – Prime Location
Precinct 8 does have one an ideal location in fact which is considered near to the main entrance of Bahria Town Karachi. At one side, it is close to the Precinct 10 and Precinct 11 Bahria Homes of 200 sq yards. The commercial area at this side is also in development phase and will be ready soon. The luxurious Bahria Heights apartments are also in its close vicinity which are almost ready for inhabitation.
On the other side, it is close to Main Jinnah Aveneue, Grand Masjid and the most preferred Ali Block of Bahria Town which is on ground now and completely developed. This kind of neighborhood is always preferred by buyers.
Possession Available in Precinct 8
One of the prime prospects of Precinct 8 is the availability of possession here which allows buyers to build their houses to move in.  With premium location and possession alongside, these 250 sq yards seems lucrative for investors and builders as well, other than genuine buyers.
Precinct 8 Development
Precinct 8 development is almost completed and all plots are on ground now. Soon when it will move ahead to inhabitation phase, these plots would become preferred choice of the buyers. Even now, these developed plots have a relatively high demand in the market.
Precinct 8 Updated Plot Prices
Precinct 8 plots are available at Rs. 45-50 lacs own and still quite reasonable owing to the location, development, and possession factors. As property rates of Bahria Town Karachi are gradually moving upwards fractionally, it won't be on offer at the same price for too long. It is a suitable investment with reasonable profit expected in the future.
For more information or latest updates, please keep visiting Universal Property Netwok (UPN).