Bahria Night Safari & Bahria Adventura are Next to Open Soon
by UPN
March 25, 2018
0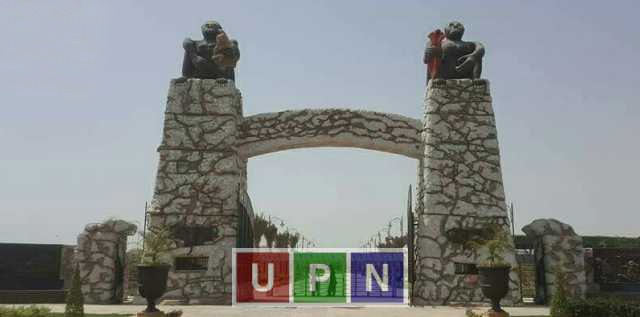 The dawn of 23rd March brought some huge developments and new openings alongside in Bahria Town Karachi. The biggest of all is handing Bahria Sports City Villas which speaks volume of Bahria Town's commitments. Groundbreaking of Central Park Commercial in Bahria Paradise took place on the same occasion. All these accomplishments combined indicate that Bahria Town Karachi is on fast track development towards its completion phase. It will not only increase  Bahria Town Karachi property rates but will fasten its market with more investments in future.
The next two projects ready for inauguration in Bahria Town Karachi are neither residential nor commercial but for recreational ventures.
Bahria Night Safari Near Completion for Opening
One of the biggest amusement destination of Bahria Town Karachi, Bahria Night Safari is nearing completion. Located near the main entrance of BTK, it will be opened for public in next month expectedly. As obvious by name, it will be first-of-its-kinds Safari Park which will remain open for visitors in night time. For both kids and adults, it is going to be a wonderful recreational place to visit. Lions, Zebras, Tigers, Giraffes, Deers, Ostriches and other animals will get place inside it. This worldclass park will be complemented by a 737 aeroplane restaurant as Bahria has bought two grounded airplanes from national carrier.
Bahria Adventura – Theme Park Bahria Town Karachi Opening
Said to become biggest attraction of Bahria Town Karachi, its Theme Park (Bahria Adventura) is almost completed. With its thrilling and fun rides of international standards, it will be a complete entertainment package for the visitors. Top class rides like electrifying roller-coasters, grand castles, great ferris wheel, water-rides and dinosaur park will give an ultimate experience. The marvelous architecture based on great adventures of renowned characters like Sinbad and Aladdin will be a treat to watch. The project was earlier set for 23rd March opening  but now will be opened for public most probably in next month .
For kids and families, Bahria Town Karachi has two biggest openings in lineup for future, so keep your fingers crossed.
To keep yourself updated with latest updates of Bahria Town Karachi, please subscribe our newsletter.