Bahria Paradise 500 Sq Yards Villas – Latest Update
by UPN
November 28, 2018
0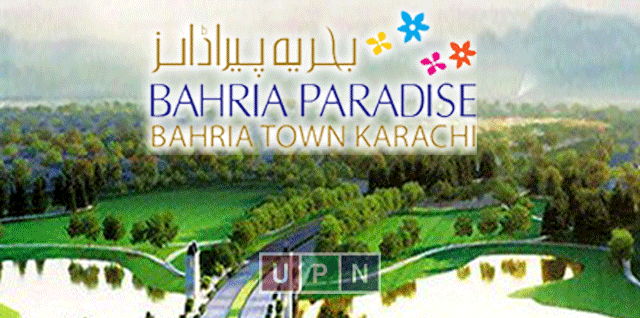 Bahria Town Karachi has last year launched Bahria Paradise in its fourth phase. Yes, there are many other subprojects of Bahria Town Karachi but it is known as one of the most exclusive projects. This latest project of Bahria Town is not only offering plots but also have luxury villas in it. These 500 sq. yards villas are supreme in term of comfort and luxury. Bahria Town has launched a limited number of villas in Bahria Paradise. The total numbers of these 500 sq. yards villas are 210 and only limited of them are available. The development of Bahria Paradise Model Villa has been completed and it's good news for buyers so that they can easily visit it before buying.
Bahria Paradise 500 Sq. Yards Luxury Villas – Overview
Bahria Paradise Villas are the best opportunities for buyers and investors. It is located on an ideal and prime location. As it is located close to the main gate of Bahria Town, these villas are catching much attention of buyers. These 500 sq. yards villas are on top of all other ready-to-move-in (built) properties. The major attractions at this Bahria Paradise 500 sq. yards villas are Taj Mahal and Central Park that is also located in this project.
Bahria Paradise 500 Sq. Yards Villas – Prices and Development Status
These Paradise Luxury Villas at Bahria Town were launched at Rs. 38,500,000, on 4 years easy installments. There are almost 5 to 6 installments are already paid.  And it's more than a year that the grey structure development has been completed. Central Park and Taj Mahal both are located close to these 500 Sq. yards villas that further increase its value and demand. Due to its location, payment on installments and an ideal opportunity for long-term investment the buying is recommended.
Bahria Paradise 500 Sq. Yards Villas Possession
As the development of model villa is almost completed, it is expected that the possession will be announced. Some recent reports have confirmed that the possession of these 500 sq. yards villas will be delivered till the end of this year. Bahria Paradise Model Villas is now open for the investors and buyers. It's a great opportunity for public to come and visit to sit that what actually Bahria Town Karachi is delivering to them.
Bahria Paradise Villa Features and Detailed Description
There are 5 Bedrooms with Attached Baths, has drawing and dining room, 2 Tv lounges, kitchen, and a storeroom. It further comprises front lawn, car porch, wide terraces, servant quarter with attached bath and a wide passage around the villa.
Investment Potential
These 500 sq. yards villas are best for residency and investment point of view. Some of the clients are also investing in these 500 sq. yards Paradise villas on joined ownership bases. The availability of large area in Paradise Villas Bahria Town is a worth investing idea that promises a fruitful reward in future.
For buying or any other details of Bahria Paradise Villas contact our Universal Property Network Team.