Bahria Paradise Karachi – Latest Investment Analysis
by UPN
March 25, 2021
0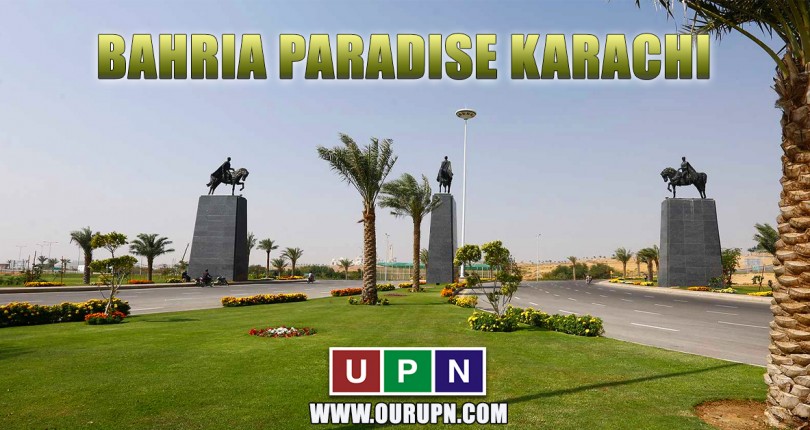 Bahria Paradise is a lush green gated community inside Bahria Town Karachi. Featuring bundles of parks, beautiful lakes, dams, and other eye-catching beauties, Bahria Paradise is a paradise place under-development. It has many precincts where the best residential properties are available for sale. Currently, there are three types of properties existing in Bahria Paradise Karachi such as:
Clear and Developed Properties
Clear but Non-Developed Properties
Out of the Boundary Properties
Let's discuss the details:
Bahria Paradise – Clear and Developed Properties
The legal and developed properties of Bahria Paradise are good to invest in for both residence and investment purposes. The plots for sale in Precinct 47, Precinct 48, and Precinct 49 are good to choose from. The plots' prices in these blocks are interconnected to Precinct 16, Precinct 6, and Precinct 8.
So, if you already own a property in any of these precincts of Bahria Paradise, don't sell them at the lowest or negative prices. The launching prices of plots in these precincts were approximately 60 lacs. These days the plots are available in the plus-minus of 60 lacs.
The prices of developed properties of Bahria Paradise are improving day by day. Buying in Precinct 47 and 48 is good. Their plots are located ideally, have many attractions, including the mesmerizing Grand Jamia Mosque.
Bahria Paradise – Clear but Non-Developed Properties
A large number of properties in Bahria Paradise are legal but awaiting development.  The development work on these plots is not yet begun. So, here the question is, "What to do?" We suggest you continue paying your installments. Because if you stop paying your pending payments, Bahria Town will relocate your property.
Do check your plots' locations and make sure that these are located on the cleared land of Bahria Paradise.
Bahria Paradise – Out of the Boundary Properties
Obviously, we don't suggest buying in any of these out of the boundary properties. Even Bahria Town has already stopped the transactions over them. Merging and relocation options are available for the affectees of these non-developed/illegal plots. Moreover, the best-suggested option is to merge your disputed files in the projects by the private builders.
The Precincts with disputed plots in Bahria Paradise are:
Precinct 52 and Precinct 53
Some areas of Precinct 49 and a large area of Precinct 54
Plots in Precinct 55, some areas of Precinct 57 are out of the boundary, and that of Precinct 58
While concluding all these latest details, we suggest you only invest in the on-ground properties of Bahria Paradise. If you already have a property in any of the disputed precincts, please  contact Universal Property Network  to find the best possible solutions to utilize your stuck investments.