Upcoming Project of AQ Developers in Bahria Town Karachi
by UPN
March 26, 2021
0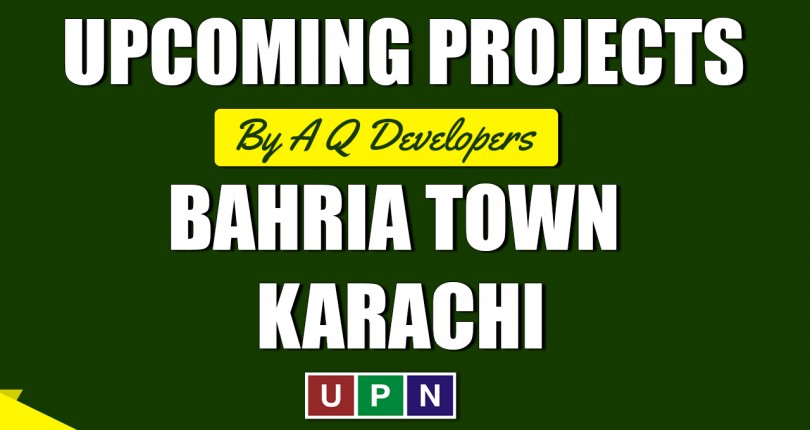 Are you searching for a huge investment opportunity in Bahria Town Karachi? Want to make safe and highly profitable investments in one of the best projects in society? Cheers up as AQ Developers are soon launching a prominent project in Bahria Town Karachi. Their upcoming project is "AQ Bazaar," launching at the ideal location of Bahria Town.
It's a purely commercial venture with several sizes of shops. As the name depicts, it will be a proper bazaar where different kinds of outlets will be open. AQ Bazaar will have shops related to clothing, shoes, home accessories and bedding, beauty products and saloons, daily essentials,s and much more.
Prices of Shops in AQ Bazaar
Launching very soon in the next couple of weeks, AQ Bazaar shops will be offered with affordability. The prices will be reasonable. The starting prices of shops in AQ Bazaar will be 30 to 35 lacs while the maximum prices are around 1.50 crores. The difference in the shop's prices is because of the location and size. Obviously, the shops on the ground floor will be more expensive as compared to others.
Booking of the shops will start with a 25% down payment. Further details for the payment plan are yet to be revealed.
Developers Reputation and Previous Work
Abul Qasim Real Estate and Developers have already delivered several successful projects in Bahria Town Karachi. They are among the most trusted and well-reputed developers in Bahria Town Karachi. Almost all their projects have gained huge success because they are working on them. All the work is progressing properly, and on-site developments are a major reason.
Additionally, the rate appreciation is another big reason. They usually launched their projects at pre-launch prices. Once the booking starts officially, the prices increase and provide investors with a good profit. Some of their best projects in Bahria Town Karachi are:
AQ Business Center 1 (Operational)
Al-Samad on Main Jinnah Avenue
AQ Mall and Residency ground + 30 storey project where the development pace is quite satisfactory
Bin Abdullah
AQ Super Market in the proximity of Imtiaz Super Market
AQ Bazaar Location in Bahria Town Karachi
Like all the previous developments of AQ Developers, they had also chosen the best location for AQ Bazaar. This is going to be the biggest bazaar in Bahria Town Karachi, located on Theme Park Commercials. The location of AQ Bazaar is in Imtiaz Super Market, PSO Pump, Bahria Hospitals, and Precinct 19 Apartments.
The distance of this project from the main gate of BTK is around 3 to 4 Kilometers.
For pre-booking in the properties of AQ Bazaar and further details, contact  Universal Property Network  For More Information click here or visit our youtube channel further assistance