Bahria Paradise Karachi Plots Latest Prices
by UPN
June 19, 2021
0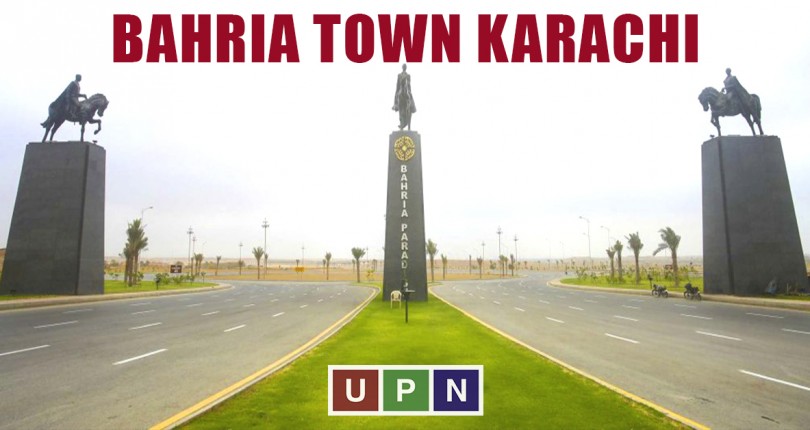 Bahria Paradise Karachi plots are among the top investment options in Bahria Town Karachi. Bahria Paradise is a beautiful sub-project of this mega housing society. It comprises several precincts offering several sizes of residential plots, heart-winning villas, and eye-catching apartments. The possession for Bahria Paradise Villas will be available soon in few days. Moreover, the prices for the plots for sale are also increasing. In this latest blog, we share the complete details of the location and prices of plots in Bahria Paradise Karachi.

Bahria Paradise Karachi – Easy Access and Beneficial Surroundings
The location of Bahria Paradise is very much impressive. It is located on few minutes' drive after entering from Bahria Town's main gate. Bahria Paradise is easily accessible from Main Jinnah Avenue between Precinct 16 and Precinct 17. Also, you can access it through the main road between Precinct 14 and Precinct 16. The surroundings of Bahria Paradise have Precinct 16, 17, and Precinct 14, which features good construction, and families are residing there. Moreover, the distance of the Theme Park from Bahria Paradise Karachi is also short as well as that of the Danzoo.
Bahria Paradise Karachi Plots Prices
Undoubtedly, all the precincts of Bahria Paradise Karachi are good to make a profitable investment. However, Precinct 47 and Precinct 48 holds significant importance because of their prime location. Both these precincts are the very first precincts after entering Bahria Paradise.
Learn More: Bahria Paradise Karachi – Property Status
These precincts are featuring 250 sq yards of residential plots. The latest prices of plots in these precincts are 52 lacs to 65 lacs. Prices of the plots are reasonable, plots are on-ground, and possession is available.
Comparison with Others
The same size 250 sq yards plots in Precinct 30, Precinct 32, Precinct 34, and Precinct 40 are available. However, the location of these precincts is not so much impressive. These precincts are far away from the main gate of Bahria Town Karachi. The prices of plots in these precincts are around 35 lacs to 55 lacs. But location-wise, Precinct 47 plots, and Precinct 48 plots are good.
Buying in Bahria Paradise Karachi plots is good to construct your dream villa in Karachi. These plots are budget-friendly, and once people start residing in Paradise Villas, prices will surely increase. This is the right time to make a smart investment in Bahria Paradise plots for sale.
Contact us for further assistance.
Please contact Universal Property Network  For More Information click here or visit our youtube channel further assistance