DHA Bahawalpur New Master Plan – Latest Update
by UPN
June 20, 2021
0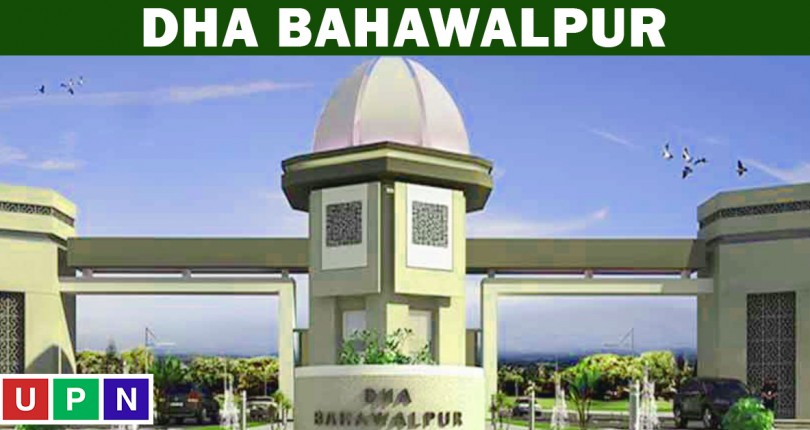 DHA Bahawalpur New Master Plan is revealed. Defense Housing Authority is planning to expand their luxurious community DHA Bahawalpur with some new sectors and blocks. As per the latest details, DHA Bahawalpur has updated its notified area, where you will find new sectors and several blocks. DHA is expanding its master plan on the upper side near or toward the main city centers. It's good news for the buyers and investors of DHA Bahawalpur who are waiting to invest in beneficial properties.

This expansion of the DHA Bahawalpur New Master Plan will provide thousand of opportunities for residential and investment purposes. Currently, there is an entrance of DHA Bahawalpur on Ahmed Pur Road close to the airport. Moreover, some of its areas are close to Veterinary University. Moreover, the location of the new notified area of DHA Bahawalpur is heart-winning. Further details for DHA Bahawalpur files and sectors are:
DHA Bahawalpur New Master Plan and Files
This appealing society is currently offering two types of plot files. The first one is the regular files; they can be developed or non-developed as well. However, the second is the files of Sector Z; both commercials and residentials are available.
The files for sale in Z Sector, no matters what you are investing in, residential or commercial, are highly beneficial. The prices for 4 Marla commercial files in Z Sector are around 1.15 crores. Furthermore, the residential files of 1 Kanal are available in the price range of 40 LACS.
Also, with this expansion, DHA has renamed its sectors. DHA Bahawalpur New Master Plan shows Sectors K, L, M, P, Q, R, S, and Z.
Good News: DHA Bahwalpur 100% Development Charges Waiver Policy
Let's know more about the development and investment in DHA Bahawalpur.
DHA Bahawalpur – Current Development and Investment Suggestions
As per the DHA Bahawalpur New Master Plan, the sectors developing at a good pace are Sector A, Sector B, Sector C, Sector N, and Sector F. Soon, the development work will begin in Sector J, Sector H, Sector G, and Sector E.
Moreover, the prices of property in DHA Bahawalpur will increase with the increase in development. Most importantly, there is no downside in this society, so prices will only increase. There are no chances of prices to reduce.
We highly suggest buying in the following sectors of DHA Bahawalpur:
For Residential Purposes
A Sector
B Sector
C Sector
D Sector
D1 Sector
F Sector
For Investment Purposes
J Sector
G Sector
H Sector
DHA Bahawalpur Villas are occupied, and families are living there. So, buying in DHA Bahawalpur plots will surely make you able to fulfill your dream of luxurious living and profitable investment in Bahawalpur. Contact us for further details and investment suggestions.
Contact us for further assistance.
Please contact Universal Property Network  For More Information click here or visit our youtube channel further assistance