Bahria Sports City Karachi – The Protest and Possible Future Scenario
by UPN
September 7, 2018
8 Comments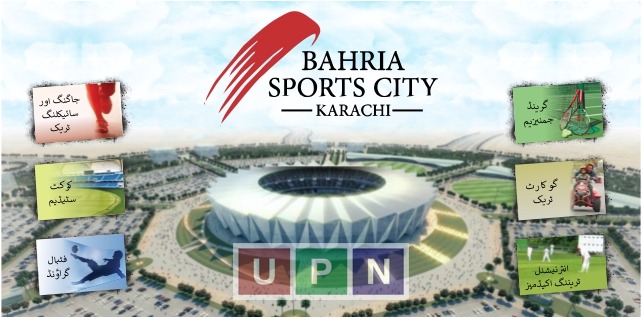 Bahria Sports City Karachi is the largest sub-project of Bahria Town Karachi which is witnessing rapid development these days. Recently social media has been flooded with the speculations of a protest taken place. The reason behind staging this protest was told that Bahria Town Karachi is unable to deliver plots in some precincts of Bahria Sports City Karachi. The concerned buyers are demanding to deliver what they have been actually promised with or relocation/compensation. Not a single word of explanation has been received from Bahria Town Karachi but hopefully, they will look into the matter shortly. Buyers have raised their demands but Bahria Town Karachi has not reached to a final decision yet.
In the light of previous track record of Bahria Town Karachi, there can be three possibilities to address this issue. We are discussing these three possible outcomes or compensations in detail below. However, the matter is still in watch and see state and nothing has been confirmed yet.
Refund
If Bahria Town Karachi fails to deliver your property here then your amount will be refunded. The complete amount will be refunded because it has not been cancelled by buyers but Bahria could not deliver. 100% amount will be refunded without any deduction.
Relocate
If Bahria Sports City Karachi Bahria Sports City Map from Precinct 41 and Precinct 45 doesn't remain the same, it can be located somewhere else. The affectees will be provided plots there and it would be almost at a location near or similar to previous one. It won't be a big deal for Bahria Town Karachi however will give a relief to customers.
Merge with another project/property
The same amount of your plot/property to be merged with any other plot or project. For example if you have already paid some 20 Lacs in account of installments it would be adjusted to any other plot or subproject. The remaining balance will be payable by buyer to become owner of that particular property.
We will keep you updated as soon as any official statement is received pertaining to this matter. Till then, stay connected with Universal Property Network (UPN).