Bahria Town Karachi 125sq Yards Midway Commercial Update
by UPN
July 19, 2018
0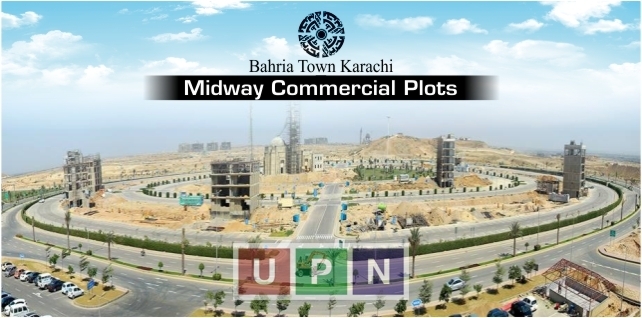 Bahria Town has garnered a reputation of the best housing society of Pakistan due to its unmatched planning, architecture and amenities. Since the launch of Bahria Town Karachi, all eyes are on it from within and outside of Pakistan. Investing in the real estate sector in Pakistan is not only well rewarding for investors and customers, but it is also one of the best way to secure your future. So, why not invest in Bahria Town Karachi? The most powerful societies of Pakistan designed for the elite providing world-class amenities. Surely you don't want to go anywhere else once you've settled inside it.
Development in Midway Commercial Side A
The commercial sectors of any society are the ones that reap in the most of profit and the Midway Commercial Side A & Side B are ideal for investment at this point. With very close proximity to the society head office and the cinema it is sure to attract the most visitors making it a business hub. Development in the area is very fast as most possessions in Side A have been handed over to the owners and they have started construction. If you are considering purchasing a property there, you can contact our realtors as most of the 125sq commercial plots are up for resale too.
Owing to the high demand of commercial property in Side A of Midway Commercial, the society has announced a new cutting by reducing its parking space allotted to the society head office. Our realtors can help you find a new plot in the cutting or you can also contact to buy a commercial plot put up for resale in the area. With rapid construction already started, most plazas are available for sale and also available for rent. It is almost ready to start your business or if you are an investor, you can readily purchase a plaza and also start getting its rent.
Development in Midway Commercial Side B
The commercial plots layout of side B is in a circular shape and it can be easily observed in our Midway Commercial of Bahria Town Karachi – Map Explained video. Owing to its circular shape, the outer circle is the most expensive line as it directly faces the society office and the cinema. Coming to the inner circle reduces the price by a fraction and as you go further inside the circle prices are decreased. But this is by no means an indication that business would be lesser in the inner circle. Owing to the reputation and construction standards of Bahria Town Karachi, the commercial areas are bound to be an attraction for visitors promising a rewarding business to all investors and business owners.
Our UPN office is also situated in the inner circle of Midway Commercial Side B, 18-B Midway Commercial. You can visit us at the office to learn about safe investment in the area by the guidance of our expert realtors.