Bahria Town Karachi Balloting Date 2018 Announced – Bahria Town Karachi Latest Update
by UPN
April 12, 2018
0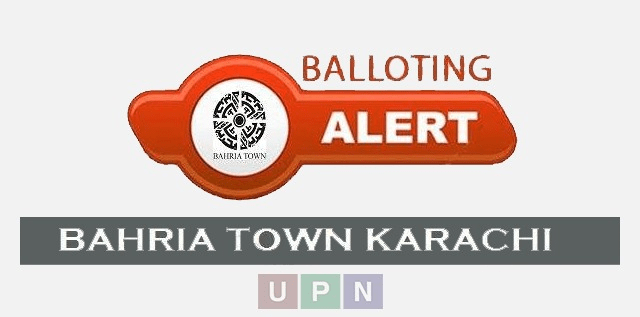 For all those who are desperate to know about balloting of all un-balloted files, here comes the good news. Bahria Town Karachi has finally decided to conduct ballot of all such plots and homes very soon. The administration has announced a new balloting date officially which is not too far. Earlier, Bahria Town Karachi had announced to conduct balloting on 27th March but it could not happen for some uncongenial reasons. The concerned customers raised their voices and the administration just announced what they wanted.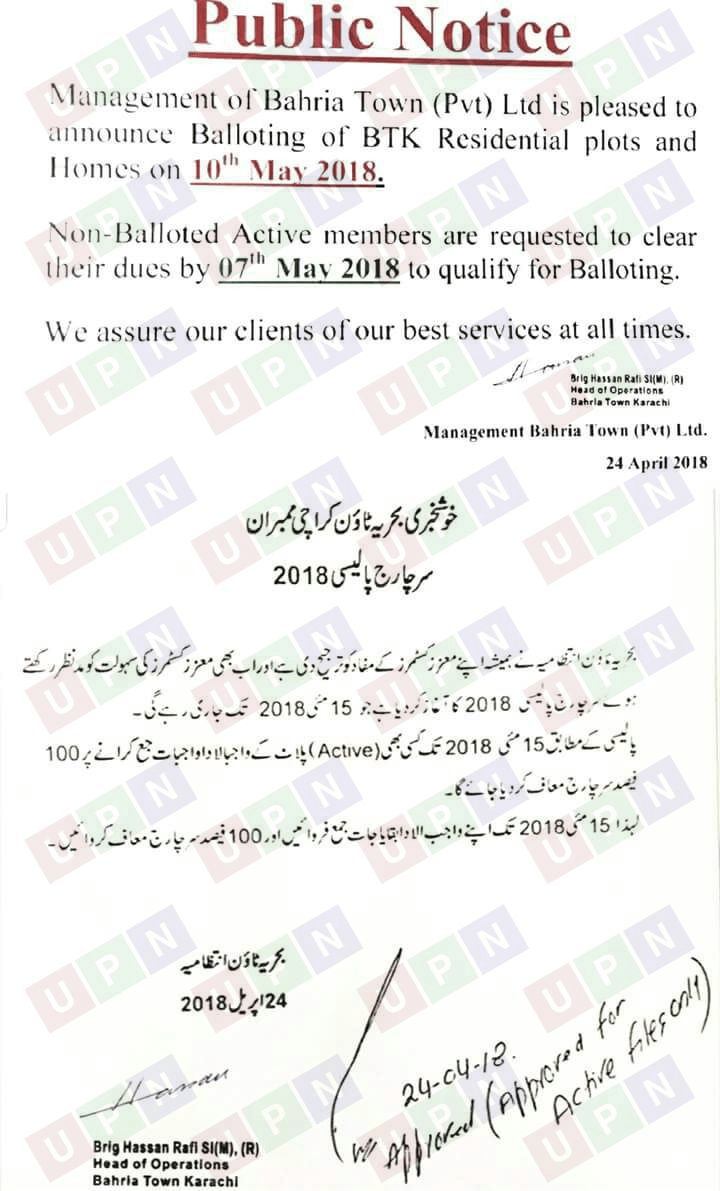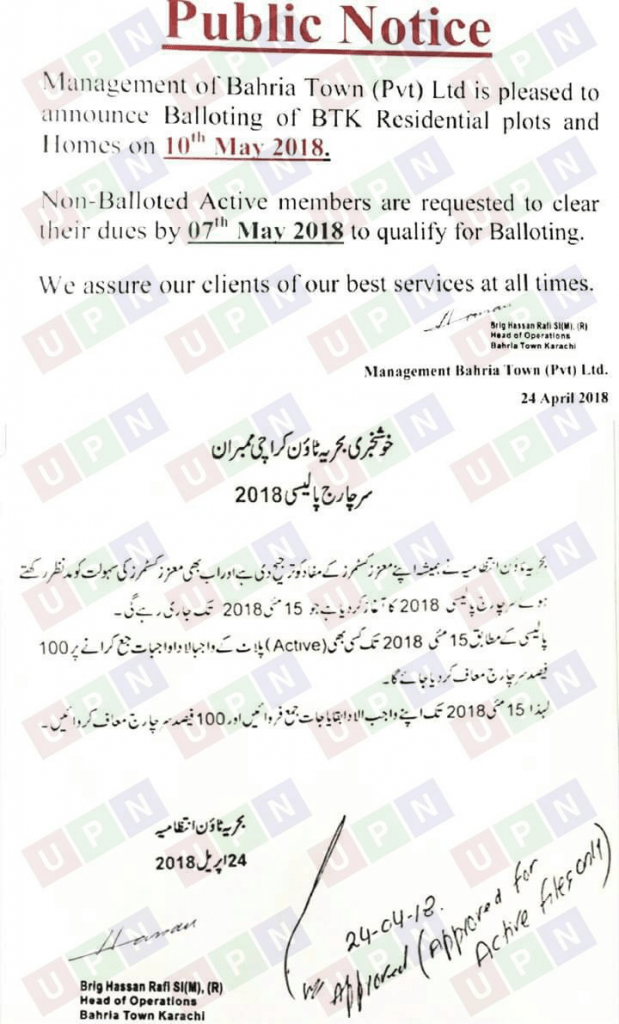 Bahria Town Karachi management has officially come up with the new balloting date for all un-balloted plots and homes. Bahria Town Karachi final balloting to take place on Thursday 10th May, 2018 and only a few days left now. All these plot/home owners will have to wait a little more but it will worth it indeed. Bahria Town Karachi management has asked the plot file holders- who have not submitted their outstanding dues – to deposit those dues by May 7, 2018. Surcharge fee for outstanding dues is also waived off. Bahria Town Karachi is committed to deliver best services for its clients at all times and doing the right thing just at the right time. This breaking news surfaced when official notice in this regard was issued and circulated to all circles from Head of Operations, Bahria Town Karachi. Allotment of plots and homes will be done in a transparent manner as per schedule.
Balloting for All Un-balloted Files of Bahria Town Karachi
Bahria Town Karachi management has vowed to cater all customers who have not been allotted their number of plot/home. It has been promised that no qualified (eligible) client will be left out of this process.
The information regarding eligibility criteria will be updated timely and Bahria Town Karachi Balloting Results will be uploaded as soon as ballot takes place.
Important Tip for Customers
All plot-file/home owners have been advised to keep all their payable dues (if any) outstanding for this balloting process.
This is by far the biggest news for Bahria Town Karachi in 2018 and would create a huge positive impact on its market. Most of these un-balloted files are of 125 sq yards which is still the favorite market for buyers in Bahria Town Karachi. All customers waiting for the balloting day should keep their fingers crossed for allotment of plot/home numbers. Universal Property Network (UPN) congratulates you in advance.
To know about balloting results & your plot/villa number, you may contact the following.
Hassan Yousaf : 0321-1127778
Ghulam Abbas : 0321-112444
For more updates about this particular matter, contact our realtors and keep visiting Universal Property Network (UPN).