Bahria Town Karachi Development Status
by UPN
March 9, 2017
0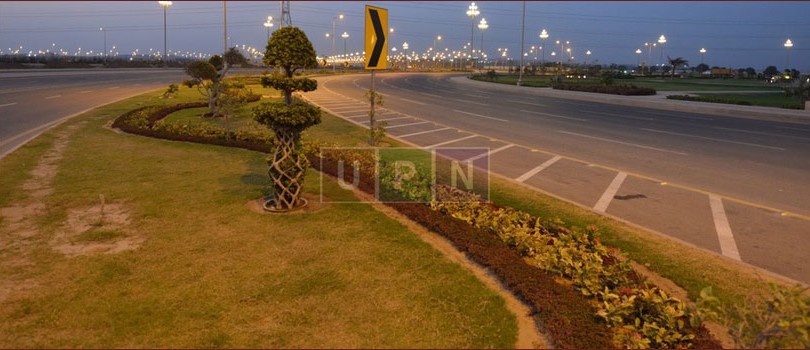 Bahria Town Karachi development is going on fast-pace in all phases and precincts with around the clock by highly professional teams of engineers and architects. Bahria Town Karachi latest news is that machinery is working on different phases to develop roads, parks, schools and all other facilities that are required for the residents of Bahria Town Karachi. Bahria makes a mark within the landscape of Karachi with world-class master designed community.
Bahria Town is a well know real estate organization in Pakistan to provide world-class services to its occupants. Bahria provides the basic infrastructure like backup power generators, 24/7 power supply and security, the arrangement of facilities for diversion and beautification society by building conceptual landmarks in each corner of the scheme.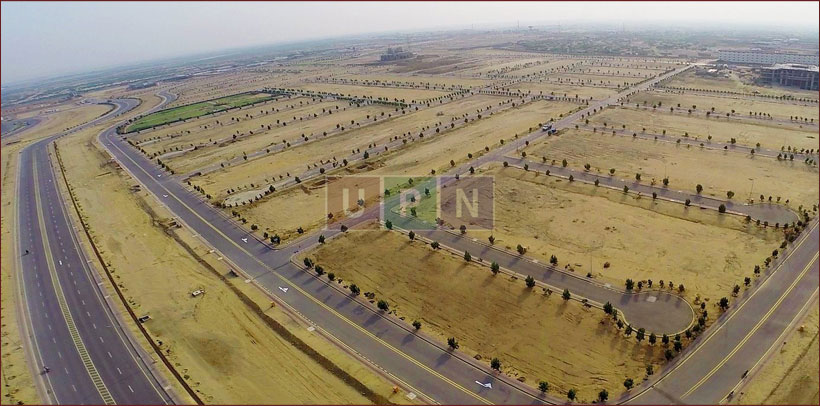 Bahria Town Karachi news and updates about all the Phases and Precinct are available for investors and who want to live in Bahria Town Karachi to enjoy luxuries of life with all the facilities provided by Bahria Town.
Bahria Town Karachi Phase 1 Precincts Development Status
| | |
| --- | --- |
| Precinct Name | Precinct Status |
| Precinct 1 | All Plots work done |
| Precinct 2 | All done and Iqbal Villas are on finishing |
| Precinct 3 | Plot Cutting done |
| Precinct 4, 5, 6, 7, 8, 9, 10, 11 | 70-80% completed |
| Precinct 12 | All Plots work completed |
| Precinct 14, 15 | Almost 80% work completed |
| Precinct 15A | Roads are under-construction |
| Precinct 15B | Roads between P15A and P15B will be connected after 1-2 months that is Jinnah Avenue |
| Precinct 15A, 15B | Grand Mosque view is clear from these precincts |
| Precinct 16 | Development work is on fast swing |
| Precinct 17, P18 | Development work in these precincts is on fast track |
| Precinct 19 | Near to finishing stage |
Bahria Town Karachi Phase 2 Precincts Development Status
| | |
| --- | --- |
| Precinct Name | Precinct Status |
| Precinct 20 (Huge Precinct) | Golf City development status is on under-going and 4 Huge Size Golf Courses are ready to play and Roads Network is almost completed. |
Bahria Town Karachi Phase 3 Precincts Development Status
| | |
| --- | --- |
| Precinct Name | Precinct Status |
| Precinct 21, 22, 23, 24, 25, 26 | Boards are installed, roads are under-development and main road is almost completed and one can easily reached these precincts. |
| Precinct 27 | Development process is good, Villas construction has been started, Plot cutting, roads, light poles are installed |
| Precinct 28 | Dancing fountain is in construction position |
| Precinct 29 | Cutting of bushes, levelling of precincts and boundary and footpath are in process of development |
| Precinct 30 | Development is almost completed, plots and parks can be found easily |
| Precinct 31 | Villas development is on full swing |
Bahria Town Karachi Phase 4 Precincts Development Status
| | |
| --- | --- |
| Precinct Name | Precinct Status |
| Precinct 35 | Sports City Villas is almost completed, More than 200 Villas will be constructed with 6 to 8 months |
| Precinct 32, 33, 34, 35, 36, 37, 38, 39, 40 | Sports City Precincts land is available, developed of Jinnah Avenue in process. |
What's new in Bahria Town Karachi
Third Largest Mosque
Bahria Town Karachi Sports City
Five Start Hotel
Rafi Cricket Stadium
For Best Investment Options Please Always Contact: Universal Property Network (UPN)