What More Bahria Town Karachi is Offering Now?
by UPN
November 4, 2019
0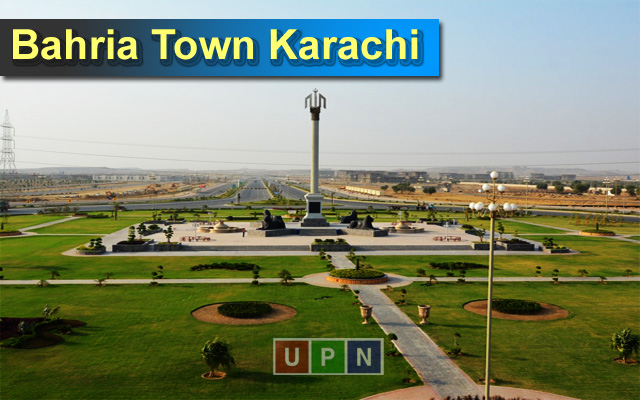 Bahria Town Private Limited has beautifully developed its projects in the different cities of the country. The housing societies by Bahria Town are for its lavish lifestyle and extraordinarily beautiful infrastructures. Among all, Bahria Town Karachi holds significant value for so many reasons. Started in 2015, this mega community now becomes a well-developed option for residency in Karachi. Its mesmerizing features and high capacity for houses attract numbers of buyers and investors to it on regular bases. 
Although the construction work in Bahria Town Karachi is under its final stages, it is clear that the finished project is brilliantly promising for the new residents. Apart from the other already available facilities and features, Bahria Town Karachi is now going to offer more for its residents. So, let's check these hot details mentioned below:
What's New & More in Bahria Town Karachi?
Inauguration of Bahria Town's School & College second campus

Free shuttle service launch

Bahria Golf View Terrace apartments

Central Park Apartments 
Inauguration of Bahria Town's School & College Second Campus
After the successful opening of the Bahria Town School and College campus in the society now, Bahria Town Karachi is opening its second campus, the Golf City Campus. The management has combined some innovative educational technologies to facilitate the students of Bahria Town with a high-quality education that meets the requirements of this modern world. 
Moreover, the authorities are also planning to inaugurate the yellow fleet bus service for the school campuses of Bahria Town Karachi. 
Launch of Free Shuttle Service in Bahria Town Karachi
Launching a free shuttle service absolutely free of cost is definitely a big step by Bahria Town Karachi. The administration is making it sure to provide a comfortable and luxury lifestyle to its residents in the best manner possible. 
This shuttle bus service comprises of two buses where one bus takes the passengers from Bahria Town Karachi to the area Mali Halt. The other fleet takes the route from the Bahria Town to Sohrab Goh. Both buses travel three times on a daily basis towards their corresponding destinations. 
Bahria Golf View Terrace Apartments
These Bahria Golf View Apartments, as the name implies, are perfect apartments that give a view of the Rayhan Golf Course. These well-designed and highly innovative apartments are located at the best location in the town. 
This luxury project is featuring 2 Bedroom, 3 Bedroom, and 4 Bedroom apartments according to the requirements of the investors. All of these Golf View Apartments would be giving a perfect view of Rayhan Golf Course. This is one of the famous landmarks of Bahria Town Karachi known for being the first standard night-lit golf course having 36 holes PGA in South Asia.
Central Park Apartments 
Another attractive project that Bahria Town Administration is now launching in Bahria Paradise is the Central Park Apartments. 
This project is also featuring 2 Bedroom, 3 Bedroom, & 3 Bedroom apartments on the easy installment plan of 4 years. The location of this project is definitely ideal; moreover, these luxury apartments are quite reasonable in prices. 
Apart from these updates, Bahria Town Karachi has a lot more to offer which time would unleash soon. 
Check out our site for more detail. Latest News
For further details and updates stay tuned to Universal Property Network.