Bahria Town Karachi Transfer Fees Revised for All Projects & Precincts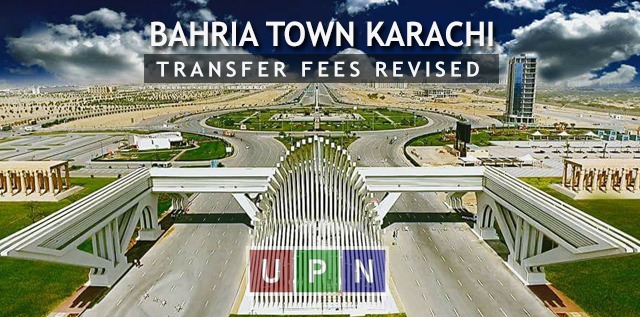 Bahria Town management has revised Bahria Town Karachi Transfer fees of almost all projects and precincts including residential and commercial. The new revised transfer fees will come into effect from Ist January 2018. All property buyers and sellers of BTK who are close to finalize a deal should get it done till 31st December to avoid increased transfer charges. Otherwise, they will have to pay the revised (increased) transfer charges along with property prices of Bahria Town Karachi.
Bahria Town Karachi Revised Transfer Fees
If we look the list of revised BTK Transfer Fees closely, we come to know that transfer charges have not been increased at the same ratio overall. In some projects and precincts, the difference is not that high, but somewhere it has been raised up to four times of the existing charges. However, there are a couple of projects (residential & commercial) where these charges have been kept unchanged.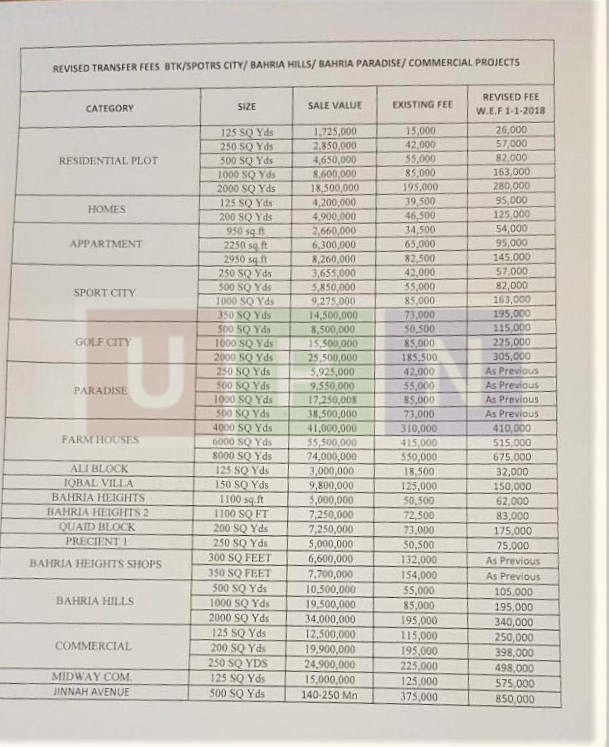 Bahria Paradise Transfer Fees Remain As Previous
Good news for property buyers and sellers of Bahria Paradise as its transfer charges for all four categories are same as previous. These buyers and sellers will be feeling much relieved as property trading is on rise these days in this exclusive subproject. On commercial side, Bahria Heights Shops is the only area where transfer charges have not been increased.
Bahria Sports City Transfer Fee
For Bahria Sports City, the largest and rapidly developing project of Bahria Town Karachi, transfer fees have also been raised at different ratio. For 250 sq yards and 500 sq yards plots, transfer fee is still reasonable after increase. For 1000 sq yards and 350 sq yards villas, it has been doubled the existing charges or even more.
Bahria Sports City (Category)
Existing Transfer Fee
Revised Transfer Fee

(From Ist January 2018)

250 Sq Yards Plots
42,000
57,000
500 Sq Yards Plots
55,000
82,000
1000 Sq Yards Plots
85,000
163,000
350 Sq Yards Villa
73,000
195,000
Be Updated with BTK Revised Transfer Fees
It is pertinent to mention that all buyers and sellers should keep themselves updated with BTK revised Transfer Fees. As property trade in Bahria Town Karachi is on boom, so both sides (buyer & seller) should be well aware of updated prices of BTK the revised transfer charges in respective categories.
For more details the updates regarding Bahria Town Karachi, keep visiting Universal Property Network (UPN).