DHA City Karachi – Plots Prices, Location, Map, Features and Development Status
by UPN
January 2, 2018
0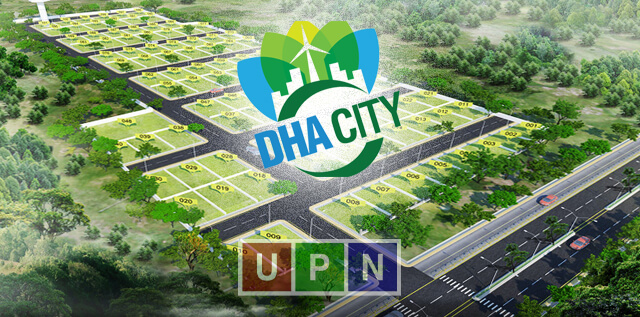 DHA City Karachi (DCK), the mega housing project by DHA in the city of lights, is set to be a green and smart city of Pakistan. To provide eco-friendly environment to the residents, horticultural component has been incorporated in DCK.  The landmark venture has potential to accommodate locals a comfortable living along with all standard facilities.
Covering a huge land of 20000 acres, it is in developing phase and some of its part is quickly approaching towards completion.
Following the footsteps of DHA Karachi, DHA City Karachi's will be a big success story in the town as it can house almost about 1 million residents.
DHA City Karachi Location & Features
In the outskirts of Karachi on Super Highway, DCK is located at distance of just 35 km from Jinnah International Airport. DCK, the largest housing society of DHA, is ideally positioned at an accessible distance to main city within a few minutes.
Featuring green and healthy environment by international level master planning, DCK is going to be an advanced living space with world class amenities. It would include 24/7 security measures, parks, mosques, educational institutes, medical centers and more.
DCK Sectors & Sub Projects
The grandeur and expansion of DHA City Karachi is incredible indeed. There are 16 major sectors which are divided into blocks further. Apart from land in terms of plots, DCK offers Housing & Villas, DHA Oasis (Farmhouses & Chalets), DHA Resort, Theme Park, DCK Grand Masjid and its own Solar Park.
Development Status of DHA City Karachi
The fast track development going on in DHA City Karachi is a proof that management wants to make it livable on time as per plan. Since it is spread over massive area of land, sector-wise development plan has been divided into following three phases.
Short Term Development Plan
The sectors 3, 5, 6 and 7 will be developed on priority basis under this short term development plan till 2018.
Mid Term Development Plan
Sectors 2, 4, 8, 9, and 16 will be next to follow in mid-term development plan which may continue up to 2021/2022.
Long Term Development Plan
At the very end, Sectors 11 to 15 will be developed under long-term development plan till 2030.
Development of other subprojects is continued which have not been included in this phase-wise plan intentionally.
DHA City Karachi Plots Categories
For better understanding, plot categories are being elaborated here.
J- Category Plots for Civilians.
A- Category Plots for Serving Army Officers
B- Category Plots for Retired Army Officers
K- Category Plots for DHA Officers
S- Category Plots for DHA Employees (Lump sum Payment)
I- Category Plots for Civilian Government Officers
Residential & Commercial Plots of DCK      
The residential plots of 125 sq yards, 200 sq yards, 300 sq yards, 500 sq yards, 1000 sq yards and 2000 sq yards are available in DHA City Karachi sectors. This unique residential cum commercial project features commercial plots in all above mentioned cuttings except 125 sq yards. For each category and size of plots, prices and payment plan is different. However for affordability, these plots are available at long-term (10 years and above) installment plan.