Bahria Town Schools – Vision, Facilities and Campuses
by UPN
October 19, 2020
0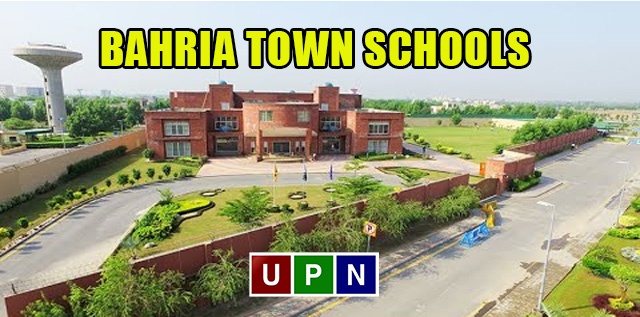 Bahria Town housing projects are developed to offer luxurious and comfortable living facilities in a peaceful environment.  But these are not just the best living places but also developed to facilitate its residents in every walk of life, including standard education. Bahria Town Schools are impressively constructed and features state of the art infrastructure. Also, these are built with the collaboration of highly trained professionals. The main objective of Bahria Town Schools is to provide quality education with recreational activities and a secure environment. Moreover, these schools give students  the best possible education to prepare them for life beyond school.
Bahria Town Schools Vision
Bahria School is a dynamic and reputable system of brilliance. The vision of education in Bahria Town Schools extends far beyond the classroom. They encourage their students to involve themselves in the broad co-curricular program. Learning there takes place in many shapes and forms. Students of Bahria Town Schools have the opportunity to participate in different leadership activities in the sports field, on the stage, debating platform, as well as in community services. Overall, Bahria Town Schools set a high standard of performance and quality education in them.
Facilities Available at Bahria Town Schools
Bahria Town Schools promises and provides all the standard education facilities in them. These schools are developed with the well-equipped science and computer lab. Also, there are proper libraries that help to increase the knowledge and research of its' students.  Moreover, we cannot forget to mention the best transport facilities and the full proof security system which plays a vital part in its success.
Well-Developed Infrastructure at Bahria Town Schools
All the campuses of Bahria Town Schools feature state of the art infrastructure. These schools are developed with the best computer and science labs, library, auditorium, basketball ground and cricket ground, children playground, and spacious parking areas.
The auditorium at Bahria Town Schools has a sitting capacity for 300 students. Also, it is equipped with an internet facility, projector screen, and audio system. Additionally, most of the workshops and conferences are organized in the auditorium at Bahria Town Schools.
Faculty at Bahria Town Schools
One of the top attraction and feature of Bahria Town Schools are their well-educated, highly trained, and competent staff member. Bahria Town always hires high-qualified teachers while they also carry out workshops for their further training. Moreover, Bahria Town also offers the best pick and drop facilities to their faculty at Bahria Town Schools.
Bahria Town Pre-School
Bahria Town pre-schools offer activity-based learning along the professionals understand student psychology and treat them with love and care. There is no grading system in the Bahria Town pre-schools, that's why no exams are taken from the kids.
Bahria Town pre-schools are fully equipped with air conditioners. To improve the learning capacity of the kids, different recreational activities are organized. Professionals at Bahria Town pre-school also focuses on student's brain development as well as interaction with other kids.
A team of doctors are always available at these schools for weekly health checkups. Additionally, this team helps to ensure the health of kids with learning.
Bahria Town Junior, Middle and Senior School
The junior school involves an elementary and primary level of education. These schools foster the brain and personality development of the students. Bahria Town schools primarily focus on interactive sessions among students.
Bahria Town middle and senior school are more focused on character building and career counselling of a child. Also, these schools focus on the skill development of students. Bahria Town Schools offers both the matriculation and O-Levels classes to its students.
Moreover, these schools are also encouraging students to participate in dramas, music, arts, debates, as well as sports activities.
Bahria Town Schools Campuses Lahore
Pre-School (Boys and Girls) in Sector A
Junior, Middle & Senior School (Girls) in Sector B, Bahria Town.
Boys Campus (Preschool to College) in Sector F, Bahria Town
Preschool, Junior, Middle & Senior (Boys & Girls) located in Central Block Bahria Orchard.
Girls College in Sector C Bahria Town
Bahria Town School Campuses Karachi
Pre-School Precinct 1
Golf City Campus – Precinct 20