Which is Best to Invest, Bahria Town Lahore, Karachi, or Islamabad
by UPN
October 25, 2019
0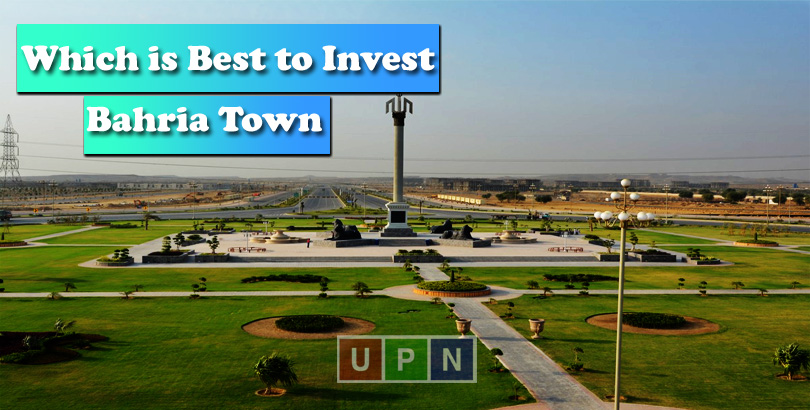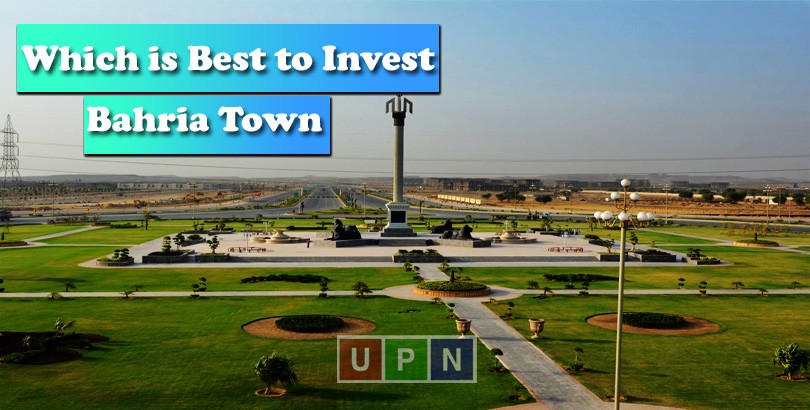 Bahria Town Private Limited has built up its projects across certain prominent cities in Pakistan. But the housing societies in Karachi, Lahore, and Rawalpindi are the most developed ones.
If you are planning to shift to another city for a peaceful and luxurious lifestyle or living abroad and looking forward to settling in Pakistan, then it will be the right decision to build your dream home in Bahria Town. 
Bahria Town is a top-class, simply the complete project that is providing a luxurious and comfortable lifestyle for its residents.  
Today, in this latest blog, we will share the detailed outlook on Bahria Town in Karachi, Lahore, and Rawalpindi regarding the available amenities, different property options, and trends, and how these projects vary from each other. 
Bahria Town Islamabad 
Bahria Town Private Limited has established its very first housing project in the capital city in the late nineties. First launched on GT Road but extended to nine phases in total in the previous decade. 
It is a project that just after its establishment has stolen the show and become the popular choice for residency and investment.  Located at the ideal location, the society is on the top in sales trends. 
People are searching and buying properties especially in its B-17, G-13, and D-12 locations. 
Bahria Town Lahore 
Established in the mid -the 2000s, Bahria Town Lahore is offering similar standards of lifestyle to Bahria Town Islamabad. The society enjoys an impressive and very well-developed infrastructure, making it the right choice to live in Lahore. According to the purchasing trends of May 2019, Bahria Town Lahore comes under the top five locations to purchase the property. 
If we must compare both of these projects in Lahore and Islamabad in terms of property demand and purchase, then it is important to consider the locations and the values of properties in the two cities. 
Bahria Town Lahore as a whole offers numerous investment opportunities. However, it's Sector C, E, and F are attracting more and more investors to it. 
Bahria Town Karachi
Bahria Town Karachi is the most recent project by the best developers in Pakistan. Located at the prime location in Karachi, the popularity of this project is rapidly increasing. Bahria Town Karachi now becomes the best property option with the highest investing traffic from investors. 
Spanning over a wide area of over 44,000 acres, its Precinct 12 is on the top for the purchase of the property. Moreover, investors are also showing interest in Bahria Paradise and Bahria Sports City.
Central Locations & Approach 
Bahria Town Islamabad is located at the prime location and position adjacent to other popular housing projects such as DHA Phase 3 and DHA Valley. The central location of this society is only at the drive of 30 minutes from the town. 
However, Bahria Town Lahore is beautifully connected with well-known societies such as Valencia Town and Wapda Town.  You can easily access this project with a drive of 30 minutes from the central city. 
Bahria Town Karachi is positioned on M9 Super Highway and enjoys a grand entrance from it. It is a mega housing project located on the drive of 40 minutes from the central city. 
Places worth Visiting 
Bahria Town projects with their developments offering people the great opportunity of tourism. These societies are brilliantly developed with lush green parks, modern cinemas, adventure lands, and best shopping centers in it.  
Bahria Town Islamabad is featuring Bahria Town Zoo, Ibn-e-Batuta Park as well as Eye View Park that are worth visiting often. 
Bahria Town Lahore is featuring the magnificent replica of Eiffel Tower that is a big attraction of this society. The Grand Jamia Masjid is another beautiful attraction of Bahria Town. Moreover, the cinema is offering a luxurious experience for movie lovers. Its zoological garden is another beautiful place to spend a memorable day with your family.  
Bahria Town Karachi is attracting people with numerous attractions such as Danzoo, a fabulous place featuring amazing wildlife species and much more to visit. Rafi Cricket Stadium, Grand Jamia Mosque, and Bahria Adventure Land are the places worth visiting. 
Rental Prices of Property 
If you are looking for a 10 Marla house on rent in Bahria Town Islamabad, then you will have to spend approximately 35,000 to 1.5 Lacs a month. One Kanal house on rent in Bahria Town Islamabad would cost you around 50,000 to 3 lacs Pakistani Rupees a month.
A 10 Marla house on rent in Bahria Town Lahore will cost you between 30,000 to 1.5 lacs. Moreover, a 1 Kanal bungalow will be available at the rental price of 45,000 to 1.5 lacs.
Investment Opportunities 
Bahria Town Islamabad is offering quite affordable investment opportunities in it. You can invest in a 10 Marla house for sale by paying somewhere around 1.5 crores to 4.5 crores. Similarly, 1 Kanal house for sale will cost you between 1.9 crores to 7 crores in Pakistani currency.
The price of 10 Marla House for sale in Bahria Town Lahore is somewhere between 1.5 crore to 3 crores. 1 Kanal house for sale will be available to you at the price between 2.8 crores to 5.6 crores PKR.
The prices of 125 sq. yards house for sale in Bahria Town Karachi are quite reasonable in comparison to Lahore and Islamabad. 250 sq. yards plots for sale 
In Conclusion:
Whatever might be the city, Lahore, Karachi, or Islamabad, Bahria Town is the most luxurious housing project with all the top-class facilities. Even the remarkable locations of Bahria Town make it more attractive place to live a quality lifestyle. Moreover, Bahria Town is the perfect choice to invest your money to earn handsome return on it.
Check out our site for more detail. Latest News